14.8% of iPhone Owners Plan to Upgrade to iPhone 7 [Survey]

According to the results of the recent survey conducted by a Piper Jaffray analyst Gene Munster, 14.8% of current iPhone owners plan to upgrade to the iPhone 7 or iPhone 7 Plus once it comes out and 29% more may do this if they find the device attractive and worth an upgrade. The results of the survey are quite optimistic for Apple provided that most customers have no idea of what the next-generation phone may be as there is no official information about that.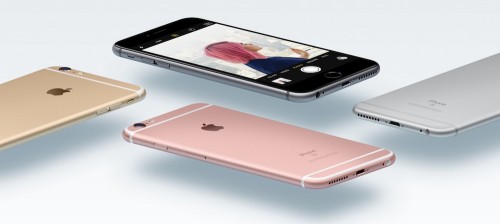 Munster, who is generally on bullish on anything Apple, says his survey of 400 US iPhone owners is promising with results inline with bullish sales estimates. The report says 14.8% of iPhone owners currently plan to upgrade to iPhone 7 whilst another 29% 'may' upgrade.
The number of iPhone 7 upgraders may rise prior to the launch date as Apple announces its features and availability. Even though the handset is expected to become a minor update before the overhauled 2018 model, it may still lure many customers.
[via 9to5Mac]

Leave a comment