Archive for November 5th, 2011

A new survey of 1,000 people working in the gaming industry that was conducted ahead of the London Games Conference 2011, has found that 26 percent of respondents consider  Steve Jobs as the most influential person in the industry, and 46 percent included him in their top five.
Steve Jobs, the iPhone's driving force, was the ultimate independent developer -- uncompromising in his vision, with unquestionable influence, and hugely artistic and commercial results.
However, Apple's influence on gaming industry extends beyond Jobs. 17 percent of respondents said that the iPhone is shaping the future of videogames.  53 percent of respondents included the iPhone in their list of top five most influential devices in the gaming industry.
"In just over three years the iPhone and the App Store have transformed what consumers expect of games, and how the industry makes and sells them - today, download games have come to the fore," said Michael French, editor in chief of gaming magazine MCV.


According to legal documents filed by Apple, the European Commission is investigating Samsung's patent litigation to determine if its use of 3G-related patents violates competition laws. Apple has argued that those patents are essential to basic device operation and must therefore be licensed under FRAND (fair, reasonable and non-discriminatory) terms.
Samsung has launched an aggressive, worldwide campaign to enjoin Apple from allegedly practicing Samsung's patents. Samsung has sued Apple for infringement and injunctions in no fewer than eight countries outside the United States. Indeed, Samsung's litigation campaign and other conduct related to its Declared-Essential Patents is so egregious that the European Commission recently has opened an investigation to determine whether Samsung's behavior violates EU competition laws.
Moreover, the European Commission issued a statement related to the investigation, noting that it asked both Apple and Samsung to provide it with information on patents.
The Commission has indeed sent requests for information to Apple and Samsung concerning the enforcement of standards-essential patents in the mobile telephony sector. Such requests for information are standard procedure in antitrust investigations to allow the Commission to establish the relevant facts in a case.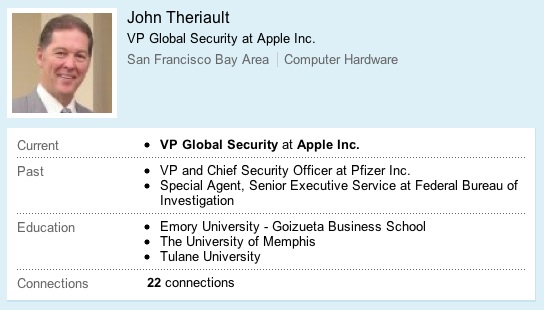 A large number of Apple senior executives have left the company this year. And Apple's vice president of global security John Theriault is one of them. We've heard that the reason for his departure could be the lost iPhone 4S prototype, while the official reason is retirement.
In July, an Apple employee lost a prototype of the new iPhone at the Cava22 bar in San Francisco. Following the loss of the prototype device, Apple security personnel being escorted by San Francisco police visited a home to where the device had been traced. Apple security officials reportedly posed as police officers in their search of this prototype iPhone. Apple and the SFPD may face a lawsuit over the matter, as the resident claims that he was threatened by the police and was not informed that Apple's security officials were not actually officers.
Theriault, a former FBI agent and Pfizer vice president, joined Apple in 2007. Theriault was responsible for all of the Apple's security operations and led an anti-counterfeit team in 2008 in a fight against China's growing counterfeit product market.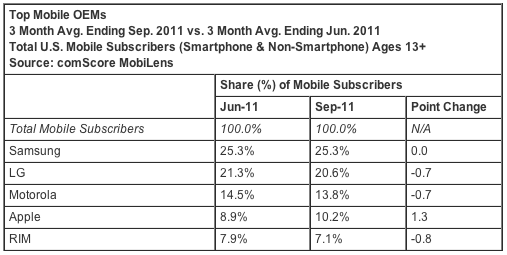 Today comScore published the results of its latest research of mobile phone usage in the U.S., noting that Apple has surpassed 10% share of mobile phone market in U.S. As before, Apple again outstripped all of the largest phone manufacturers in growth over the third quarter, increasing its share by 1.3% to reach 10.2% of the mobile phone market in U.S.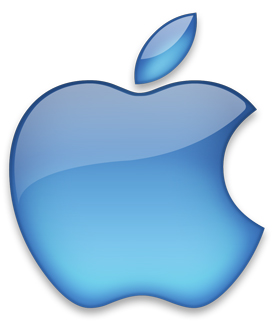 Apple awarded 1 million stock shares to its seven executives rewarding them for hard work over the fiscal year when the company for the first time earned more than $100 billion.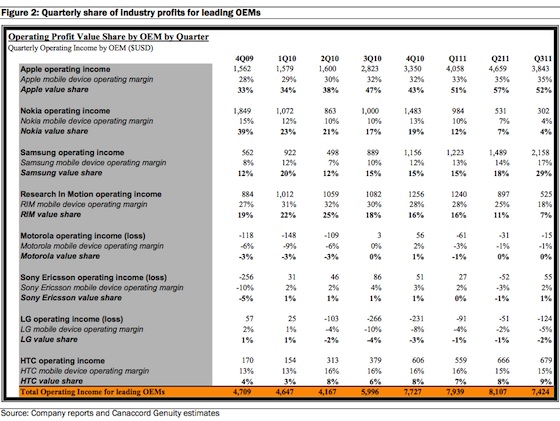 Despite Apple has seen sequential decrease in iPhone sales in the third quarter of 2011 as customers waited for the iPhone 4S launch, the company again raked in more than half of the profits produced by the largest mobile phone manufacturers over the quarter, according to a research report (via Forbes) by analyst T. Michael Walkley.