A New Round of Apple VS Adobe Confrontation
Posted By SimplyMax On May 1, 2010 @ 3:08 am In All,Hardware,Official,Other,Software | No Comments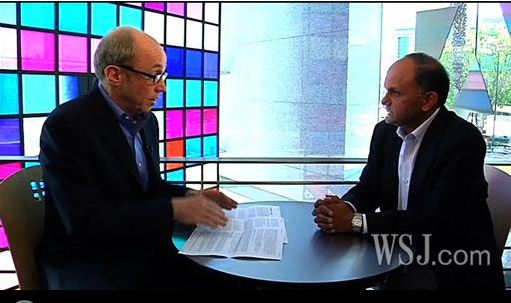 This week's sensation was a Steve Jobs' letter [1] published officially on Apple's site. If you didn't read it or want to remind it to yourself, here are its main tent poles:

Flash is a closed and proprietary system and it is opposite to adopted by Apple HTML5, JavaScript and CSS, which are open standards.
75% of video in the Internet is in Flash, but YouTube, Vimeo, Facebook, The NYT and many other [2] sites are also using more modern H.264 standard that is better in many senses. 50,000 games [3] in the AppStore [4] are an answer to Flash games.
Flash has many performance, security and reliability issues that are not being fixed quickly and appropriately enough.
Flash video requires software [5] decoding which takes approximately as twice as more battery resources that hardware [6] decoding of H.264 videos.
Flash is not adapted to touch interfaces, it was created for keyboards and mice and must be rewritten.
Flash is a cross platform development tool that can implement enhancements only when it will be adapted to every supported platform, and this process is too slow for an Apple who wants to provide the most advanced and innovative platform for developers and users.
Concluding his letter Jobs proposed Adobe to concentrate attention on developing HTML5 tools instead of criticizing Apple.
Shortly after the letter was posted on the site The Wall Street Journal interviewed Adobe CEO Shantanu Narayen who commented on the letter by saying that:
Flash may the be most often reason of Mac crashes, but that has place because of the Mac OS X issues.
Flash does not drain so much battery life in the mobile devices, Jobs' words are patently false".
Flash is used in more than 100 applications that were developed with Adobe's porting software and now are available on the App Store. The only reason why Adobe stopped developing special tools is limitations introduced in iPhone OS 4 developer's agreement.
Multi-platform development tools allow developers to create software that may work on a number of devices and such approach will prevail in the future.
"We have different views of the world. Our view of the world is multi-platform... It doesn't benefit Apple, and that's why you see this reaction".
---
Article printed from iPhoneRoot.com: http://iphoneroot.com
URL to article: http://iphoneroot.com/a-new-round-of-apple-vs-adobe-confrontation/
URLs in this post:
[1] Steve Jobs' letter: http://www.apple.com/hotnews/thoughts-on-flash/
[2] other: http://iphoneroot.com/category/other/
[3] games: http://iphoneroot.com/category/games/
[4] AppStore: http://iphoneroot.com/category/appstore/
[5] software: http://iphoneroot.com/category/software/
[6] hardware: http://iphoneroot.com/category/hardware/
Click here to print.