Amazon Released Cloud Drive Desktop App For Windows And Mac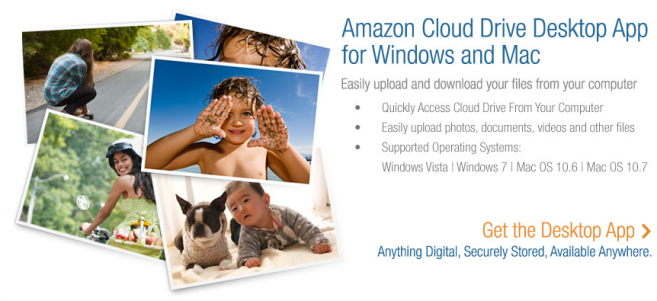 In addition to the browser app, Amazon has released the desktop app for managing files in the Cloud Drive. Files and folders can be downloaded and uploaded in the background, but the Amazon Cloud service does not support syncing or a desktop browsing client like Dropbox, Google Drive, SkyDrive and SugarSync.
Cloud Drive service offers 5GB of free cloud storage and unlimited access from any web-connected computer. Paid storage plans offer from 20 to 1,000 GB storage space and unlimited music space that is available for the duration of a plan term.

Leave a comment