Analyst Says Cheaper iPhone and iPhone 5S Will Launch in August/September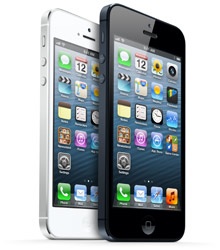 Taiwan's Commercial Times points to a research note issed by an analyst Kirk Yang from Barclays claiming that Apple is planning to launch a lower-cost iPhone and an iPhone 5S in the August/September timeframe.
Yang said that each of the smartphones will be available in two versions: one supporting the frequency-division duplexing technology used in most countries and one supporting the time-division duplexing technology used by the world's largest carrier China Mobile. The report notes that Pegatron will manufacture the FDD version of the cheaper iPhone, while Foxconn will assemble the remaining three models.
According to the report, Apple is still gauging the production volume for the new smartphones, estimating how much the cheaper iPhone will eat into iPhone 5S sales. Apple expects that total shipments of iPhones will be higher than last year.

Leave a comment, read comments [1]