Another Apple Supplier Accused of Violating Workers' Rights.

Another Apple supplier has been recently accused of violating workers' rights. The company called Biel Crystal Manufactory, which produces interior parts for Apple, Samsung and HTC devices is said to be forcing people within its Chinese factories to work overtime.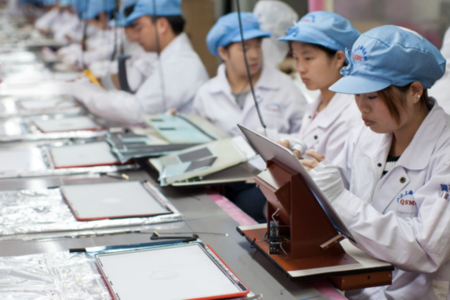 As noted by Charlie Osborne of CNET,
The manufacturer, which supplies iPhone screens to tech giant Apple, allegedly abuses its workers in a number of ways. According to a report by the Students Scholars Against Corporate Misbehaviour (SACOM), employees are forced to work 11-hour shifts with only a single day off each month.

[...]

In addition, the Hong Kong-based rights group also claims that safety standards are not up to par. Employees of Biel Crystal Manufactory often become injured in the workplace and then are denied compensation.
This is not the first Apple supplier that violates the rights of workers. Last year, Foxconn was involved in a scandal because of inappropriate working conditions at its factories and in July, Pegatron, the Chinese supplier that assembles iPhones and iPads had the same problems.

Leave a comment