Another Former Google Car Expert Hired by Apple

Apple has hired a former Google engineer who was previously engaged in the development of electric car charging systems. According to the latest rumors, Kurt Adelberger, who left Google in 2015 and joined Apple shortly after, is now listed as one of the inventors of the "Mediator device for smart electric vehicle charging", a technology described in Google's recent patent application. It is currently unclear whether Apple had known about Adelberger's background before it offered him a job last year. Anyway, his experience will likely be used during the development of the widely-rumored Apple's car codenamed "Project Titan".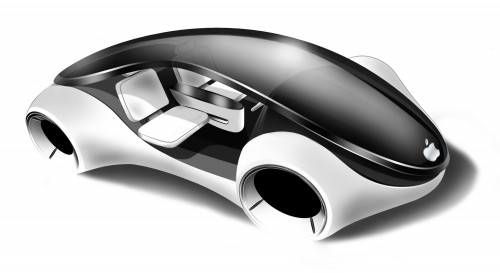 Spotted by Quartz, Adelberger is named on a pending Google patent for a "Mediator device for smart electric vehicle charging" alongside three other inventors, including machine learning software engineer Matthew Wytock. According to his LinkedIn profile, Adelberger left Google in July 2015 to join Apple as a "product designer."
Even though we haven't seen real proofs, rumors suggest that Apple is working on its electric vehicle. Recent reports from reliable sources point to the existence of mysterious R&D facilities and car testing sites, but Apple has yet to comment on the issue.
[via AppleInsider]

Leave a comment