App Store Director Revealed to Be Former Fart App Developer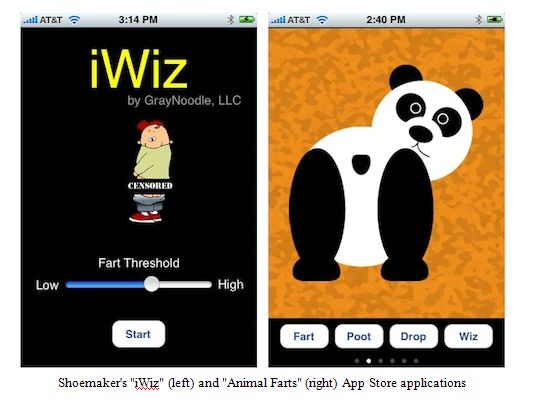 Phillip Shoemaker, Apple's Director of Applications Technology for the App Store, is a former App Store developer himself who has a handful of applications, several of which fall into the category of low-brow fart and urination humor, still available for sale. Shoemaker's App Store development work was handled under the name GrayNoodle LLC. The game Animal Farts features various cartoon images of animals with their buttocks facing forward, giving users buttons to trigger "Fart," "Poot," "Drop" or "Wiz" sounds accompanied with animations illustrating said emissions.
According to an Apple spokeswoman, all of Shoemaker's applications had been approved prior to his employment with Apple. Apple's statement is apparently contradicted, however, by App Store data showing that three of his applications debuted in the App Store up to six weeks after Shoemaker had tweeted that he was working for Apple in early March 2009.

Leave a comment