Apple Asking Developers to Submit iOS 5 Apps Ahead of October 12th Release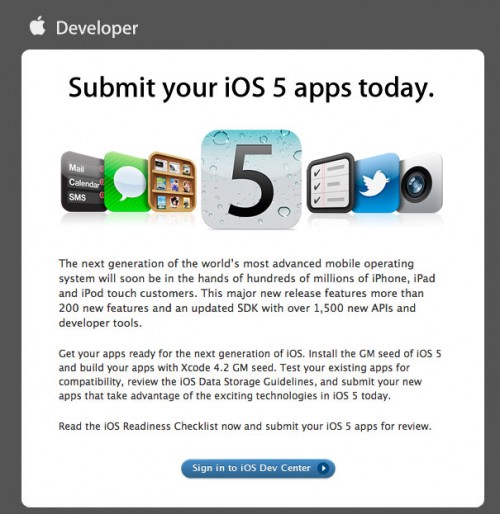 Yesterday Apple announced that iOS 5 would be released on October 12th and seeded the Golden Master copy of the new software to iOS developers. And now the company is asking their developers to start submitting iOS 5 applications for the App Store ahead of official release of the software.
This gives developers a chance to test better their applications and make necessary improvements before the final shipping of iOS 5 version of the applications. Noteworthy, Apple has already been approving many iOS 5 applications.
iOS 5 is promised to deliver over 200 new features and will be compatible with  the iPhone 4, iPhone 3GS, iPad 2, iPad, and the 3rd and 4th generation iPod touches.

Leave a comment