Apple Begins Prepping Yerba Buena Center for iPhone 5 Media Event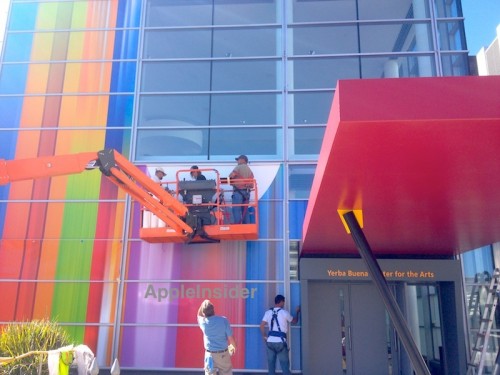 Apple has begun preparing the Yerba Buena Center for its iPhone 5 introduction. The entrance of the Center is wrapped with colorful banners, suggesting that new multicolored iPods will be part of the event. The new banners evoke the imagery the company used to launch new iPods in 2010.
Last year Apple included the new iPods as a footnote at the iPhone 4S event, as the company's smartphone business has greatly overwhelmed its music player business. The fall release of iPhone 4S helped Apple to dominate the important holiday shopping season and demolished previous launch records for the iPhone.
This year, Apple appears set to replicate last year, with a focus on the new iPhone 5, iOS 6 and new iCloud features and a secondary mention of new iPods that are once again expected to be made available in a range of colors. However, the company has also planned a second fall Apple Event that is expected to introduce a smaller new "iPad mini" tablet.

Inside the event venue, which is scheduled to begin at 10am Pacific Time on September 12, Apple has also installed a corporate logo, still visible through the front windows, but more readily discernible from within the building.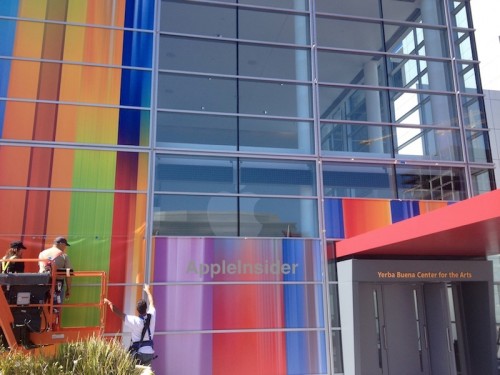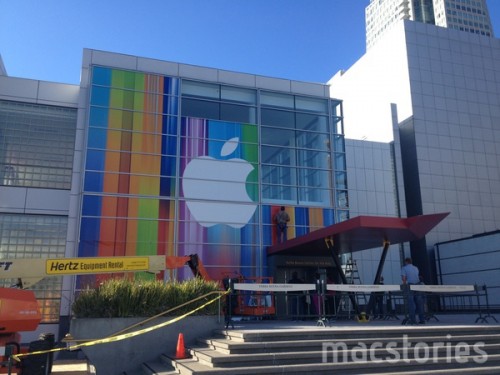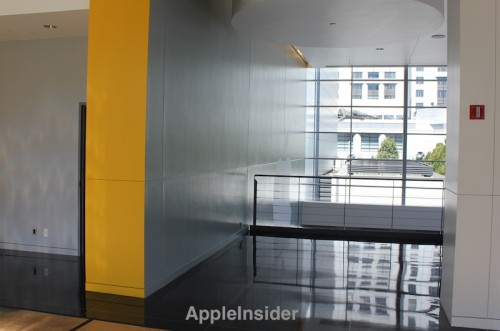 Leave a comment