Apple Bought 200 Acres For Second Solar Farm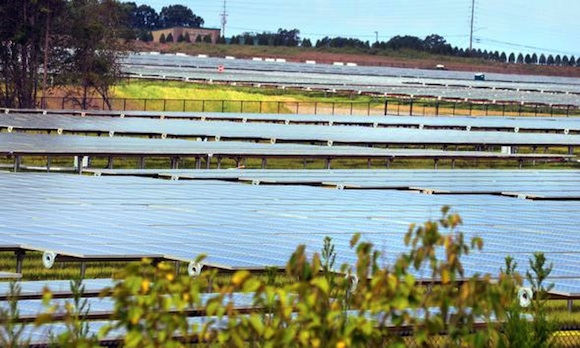 Apple's first solar farm in North Carolina
Earlier this year, Apple revealed its plans to build a second solar farm several miles away from its new data center in Maiden, North Carolina. The new 20-megawatt facility would complement another 20-megawatt solar farm that seems to be nearing competion across the street from Apple's data center.
Now Hickory Daily Record reports that Apple has just bought 200 acres for the solar farm at a price of $3 million. The plot of land is located around 15 miles from the data center and is co-located with a North Carolina Data Campus created by several local governments to attract companies that need data center capacity. The report said:
"With the two solar farms and a bio-gas-powered 5-megawatt fuel cell installation, it will be the largest non-utility installation in the country, according to Apple. The company expects to generate 124 million kWh a year, which would power the equivalent of 10,874 homes, Apple says on its website".

Leave a comment