Apple Confirms Plans for Another Large Data Center in Prineville, Oregon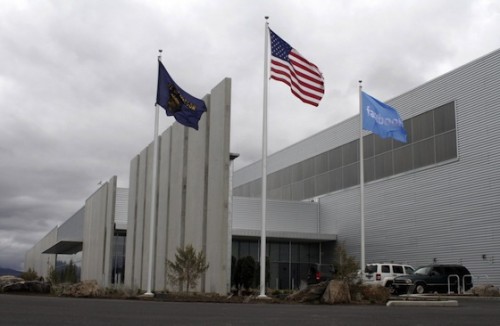 Apple revealed on Tuesday their plans to build a new data center in Prineville, Oregon on a 160-acre plot of land that it purchased for $5.6 million. Last December, sources close to Apple indicated that the company was "nearing a decision" to build a server farm in Oregon and was in discussions over the location, and a week ago Apple publicly confirmed that it has been developing the project, which is known as "Project Maverick."
"We purchased the land and it's for a data center," said Apple spokeswoman Kristin Huguet, adding that the facility will be "green." Earlier this week, the company revealed in a Facilities Environmental Report that its massive server farm in North Carolina will utilize the largest end-user-owned onsite solar array and the largest non utility fuel cell installation in the U.S., making it the only facility in its class to earn LEED Platinum certification.
Apple's facility will be just minutes from a Facebook server farm that opened last year. Facebook reportedly allowed Apple representatives to tour its facility last summer.
Apple has been working hard to expand its data center capacity to handle iCloud and other services, having invested $1 billion in the North Carolina center and revealing a master plan that could see the size of that facility double in the future. Apple also maintains a smaller data center in Newark, California and has been building out minor additional capacity in Santa Clara, California near its corporate headquarters in Cupertino.

Leave a comment