Apple Filed Patent for "Smart dock" on Thursday

Apple on Thursday filed a patent for a "Smart dock for activating a voice recognition mode of a portable electronic device". Such a system will allow users to activate Siri and get access to voice recognition functions of the the compatible device once it is connected.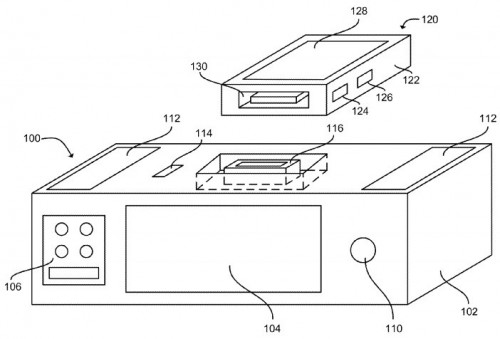 According to what MacRumors writes,
In detail, a user would assign an audio prompt to the device upon setup such as a spoken word, phrase, or hand clap that would trigger the dock for use, and can also "unpair" voice recognition functions with another specific audio prompt.

[...]

It is not known if Apple will actually create a smart dock for its products, but the existence of a device as detailed in the patent would be of a new effort for the company.
Currently, the docks for both iPhone 5s and iPhone 5c serve as charging cradles - nothing less, nothing more. That is why I like the idea of adding some functionality to these gadgets.

Leave a comment