Apple Forces Pegatron Into Ceasing Production of ASUS Zenbooks
Posted By maxim On February 14, 2012 @ 2:10 am In All,Other | No Comments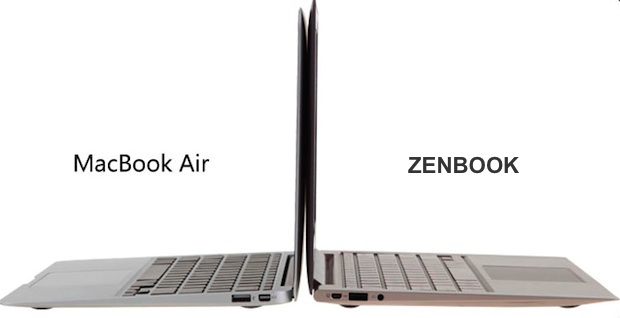 [1]
According to [2] Digitimes, one of the major Apple's manufacturing partners Pegatron has ceased production of ASUS' Zenbooks [3] over pressure from Apple. Digitimes notes [4] that Apple is displeased with similarities in design [5] between MacBook [6] Air and Zenbooks and asked Pegatron to stop production of these notebooks or it will lose orders for manufacturing of iOS devices.
The publication notes that Pegatron began to manufacture iPhones in 2011 and is hoping to receive orders for next iPads too. Last month, Japanese blog Macotakara reported that Foxconn [7] and Pegatron began production of iPad 3 [8] for the launch in early March.
Reportedly Pegatron will stop manufacturing Zenbooks by the end of March and ASUS will have to outsource the production of Zenbooks to either Wistron or Compal Electronics.
---
Article printed from iPhoneRoot.com: http://iphoneroot.com
URL to article: http://iphoneroot.com/apple-forces-pegatron-into-ceasing-production-of-asus-zenbooks/
URLs in this post:
[1] Image: http://iphoneroot.com/wp-content/uploads/2012/02/apple-macbook-air-and-asustek-zenbook.jpg
[2] According to: http://www.digitimes.com/news/a20120213PB201.html
[3] Zenbooks: http://zenbook.asus.com/
[4] notes: http://iphoneroot.com/tag/notes/
[5] design: http://iphoneroot.com/tag/design/
[6] MacBook: http://iphoneroot.com/tag/macbook/
[7] Foxconn: http://iphoneroot.com/tag/foxconn/
[8] iPad 3: http://iphoneroot.com/tag/ipad-3/
Click here to print.