Apple Has Released Second Build of Mac OS X 10.6.6 to Developers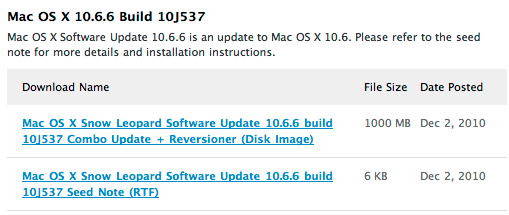 This Thursday Apple issued the second build of Mac OS X 10.6.6, namely 10J537, which is a 1000 MB download.
The first build was released almost a month ago on November, 4.
It is said that Mac OS X 10.6.6 "contains developer support for fetching and renewing App Store receipts". That suggests that 10.6.6 update will be released just in time for the opening of the new Mac App Store, which was announced to arrive in the next few months.

The most recent OS X update Mac OS X 10.6.5 was released on November, 10. It was expected that the update will include full AirPrint support for Mac and new wireless printing feature in iOS, but no mentions were revealed about this features in accompanying documentation. Different sources suggested Apple refused to implement the AirPrint support because of some last minute compatibility and stability problems.

Leave a comment