Apple Is Already Testing iPhone 6 at Foxconn?

According to the leaked photos that appeared on the Internet a couple of hours ago, Apple is already testing its iPhone 6 at Foxconn. The images show us metal back cover as well as some renderings of the device. Whether the photos are legitimate or not is still a question as they were first spotted on a Chinese social networking website Sina Weibo. Nevertheless, you can take a look at them below.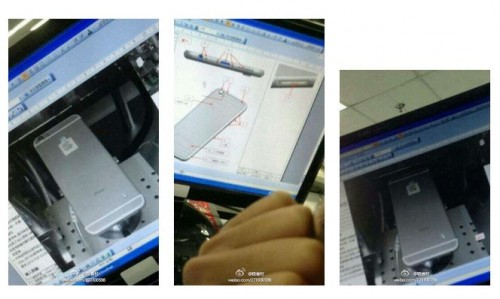 As noted by iClarified:
Recent rumors have suggested that the iPhone 6 could feature a slim chassis with a camera that protruded slightly from the body. The photos below appear to show this very detail on a white and silver iPhone.
Apple is expected to launch iPhone 6 as soon as in the second half of 2014. Whether this will be a 4.7-inch or 5.5-inch device is still a question. Let's wait for a while; I'm almost sure some new rumors and leaked images will appear soon.

Leave a comment