Apple Launches Its Revamped 'Bug Reporter' Website

Apple has recently redesigned its "Bug Reporter" tool, which is also known as "Radar". As to the new features, the most notable are auto-saving and improved searching. The revamped developers' website is now up and running - it went online this weekend.
The site recognizes when a bug has already been reported, apart from that, it is now very easy to attach files to the report.
According to AppleInsider:
Apple's Bug Reporter includes the ability to filter bugs, and utilize an advanced search to find specific problems. Development can be divided into a number of categories, including operating systems like iOS, and services like iCloud.
The website is only available for those who have an Apple's developer account.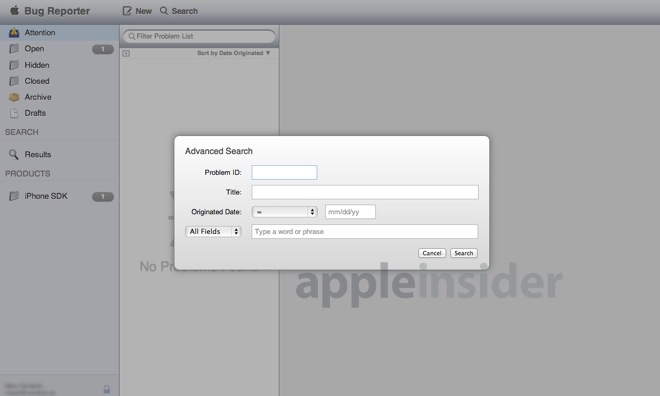 Leave a comment