Apple may be planning to build the second data center in North Carolina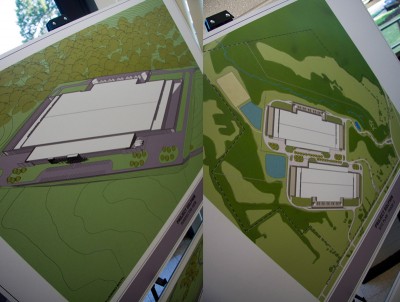 According to a new report from All Things Digital, two new photos were revealed on the Flickr page of the Catawba County that show two renderings of Apple's site in Maiden, North Carolina - one of them is an existing facility and another one, which is labeled as "Phase 2", has two seemingly identical buildings.  It leads to an idea that Apple may have been planning to build another data center, but it remains unknown why the company still hasn't reported anything on such plans.
Rumors on the second Apple's data center site aroused last week when All Things Digital cited some anonymous sources and reported that Apple was examining the suggestion to double its operations in Maiden to 500,000 square-feet. As you may know, the data center in North Carolina is almost five times larger than Apple's current data center situated in Newark, California. It was also announced to be "fully operational" by Data Center Knowledge last Sunday, and Apple revealed it will be opened "any day now".

Leave a comment