Apple may show off its Mac App Store on Dec. 13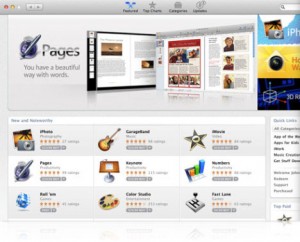 Yesterday AppleTell revealed that Apple asked developers to prepare their applications for a launch as soon as possible. According to an unknown source, the upcoming Mac App Store will be revealed on Monday, December 13. But initially Steve Jobs planned to launch it even sooner than today, said the author of the note Kirk Hiner.
"That obviously didn't happen, but Apple appears to be way ahead of schedule on the Mac App Store nonetheless, and looks to take advantage of the Christmas rush".

As you may remember, last week a second build of Mac OS X 10.6.6 has been released, and it was noted to include "developer support for fetching and renewing App Store receipt".
When the Mac App Store was revealed in October, Steve Jobs said it'd be launched within ninety days. If Apple is going to meet that window, it has time until late January.
Rumors also have it Apple is going to hold a media event to announce new subscribing option for the iPad in the next few days, so maybe Mac App Store will be also launched at the apparent event.

Leave a comment