Apple Now Offers iPad Engraving For Free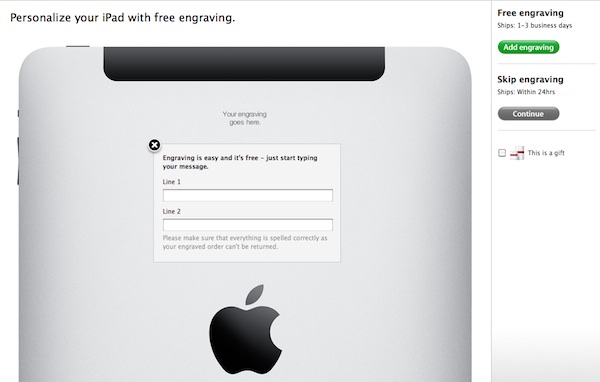 Now Apple is offering up to 2 lines of text that can be engraved for free on the back of the iPad. The service may be ordered as an "Apple Online Store exclusive" on Apple.com.
To engrave the iPad customers should select the desired model and all the accessories they want in the online store. Apple also warns that engraved iPads are non-returnable so those who want to have a text on its back should double-check the spelling.
The service will take some time so the shipping time will be prolonged to "1-3 shipping days".
Previously Apple was engraving only iPods, and the rumors on expansion of this service for iPad arose in July. Now they are confirmed.

Leave a comment