Apple Offering 24-hour Shipping for Any Carrier-Locked iPhone 5s

Apple is now offering 24-hour shipping for any carrier-locked iPhone 5s version you choose, AppleInsider reports. However, those who plan to purchase an unlocked handset, will have to wait a bit - a few days, probably. One-day shipping is currently available only for customers in the United States, but with time, I believe, such an option will be added to Apple Online Stores all over the world.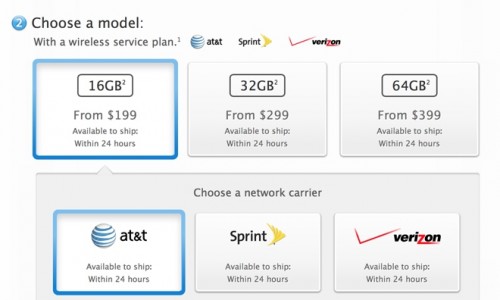 As noted by the trusted sources,
The iPhone 5s in 16-, 32- and 64-gigabyte capacities in color options space gray, gold, and silver are all advertised as available to ship within 24 hours. That applies to models compatible with AT&T, Verizon and Sprint.

Customers looking to buy a contract-free iPhone 5s with a T-Mobile SIM card must still wait one to three business days for their order to ship. And a SIM-free unlocked iPhone 5s has an advertised wait time of three to five business days.
The company from Cupertino has finally solved all the problems with suppliers and now they seem to produce enough iPhone 5s units to satisfy the demand. At least in the United States.

Leave a comment