Apple Plans To Launch HDTV In Summer 2012
Posted By maxim On December 27, 2011 @ 8:17 pm In All,rumors | No Comments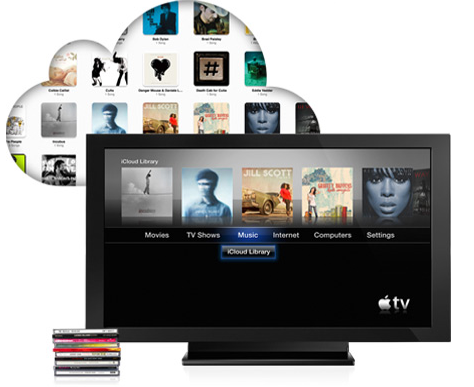 [1]
Digitimes reports [2] citing its industry sources from the Asian supply chain that Apple is going to launch HDTV in 37-inch and 32-inch variants in summer 2012.
The report notes that suppliers will enter early stages of production in the beginning of the next year. Also DigiTimes wrote that the device is expected to be a full-fledged HDTV and, maybe an upgraded Apple TV [3] set-top box:
"Instead of a form of set-top box (STB) like the Apple TV launched in 2006, Apple's new products will be full TV sets…However, other [4] sources also revealed that Apple may continue to launch its next-generation STB-like Apple TVs in 2012 as it has lowered the price of its current version of Apple TV listed on Amazon by 9% recently".
DigiTimes also noted that stories running in the Korean press confirm Samsung [5] will supply chips for the future Apple HDTV, while Sharp is producing the displays. This information confirms the The Tokyo Times' report [6] in November, which claimed that Apple had commisioned Sharp to start production of displays in January.
It also supports a report [7] from Wall Street Journal [8] that claimed that Apple executives are negotiating with media companies over an HDTV with voice control, iCloud/DVR capabilities, and improved AirPlay [9] functionality.
---
Article printed from iPhoneRoot.com: http://iphoneroot.com
URL to article: http://iphoneroot.com/apple-plans-to-launch-hdtv-in-summer-2012/
URLs in this post:
[1] Image: http://iphoneroot.com/wp-content/uploads/2011/12/apple-icloud-hd-itv.png
[2] reports: http://www.digitimes.com/news/a20111227PD204.html
[3] Apple TV: http://iphoneroot.com/tag/apple-tv/
[4] other: http://iphoneroot.com/category/other/
[5] Samsung: http://iphoneroot.com/tag/samsung/
[6] report: http://www.tokyotimes.co.jp/post/en/2738/Apple+may+work+with+Sharp+to+make+the+iTV.html
[7] report: http://online.wsj.com/article_email/SB10001424052970204791104577106531093742246-lMyQjAxMTAxMDEwODExNDgyWj.html
[8] Wall Street Journal: http://iphoneroot.com/tag/wall-street-journal/
[9] AirPlay: http://iphoneroot.com/tag/airplay/
Click here to print.