Apple Plans To Open R&D Center In Beijing?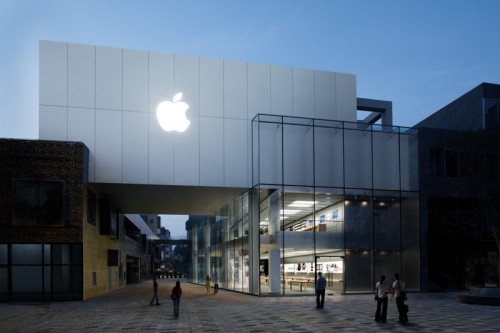 Apple's retail store in Beijing
According to an article from Chinese site Tencent (via BrightWire), last week during his visit to China Tim Cook discussed company's plans to create a research and development center in Beijing. The report said:

"At a meeting with Beijing's acting mayor Wang Anshun on January 8, Apple CEO Tim Cook said the company plans to set up an R&D center in Beijing, an unnamed insider source told Tencent Tech today.

Cook also noted that Apple will move a certain amount of its servers for App Store and iTunes to China in order to improve the downloading speed for users in China".
The reports also claims that Apple is likely to establish data center in China either in Inner Mongolia or in Zhangjiakou located to the northwest of Beijing.
Apple has been seeking to open R&D centers outside of the United States to draw upon international expertise for its technological advances. Apple has already opened a center in Haifa, Israel and there had been rumors that Apple was interested in creating an R&D center in Russia.

Leave a comment