Apple Posts Detailed 38mm and 42mm Apple Watch Schematics for Accessory Makers

As a part of the recently-updated 'Made for Apple Watch' program, the guys from Cupertino have recently published the detailed schematics for the 38mm and 42mm Apple Watch. These schematics have been published specifically for third-party companies and Apple partners, who can use them to create bands and other accessories for the long-anticipated wearable device. As can be seen on the images below, the schematics include the precise dimensions of the smartwatch as well as of its components, such as the screen, the Digital Crown etc. More information about the Apple Watch can be found on Apple's official webpage devoted to this device.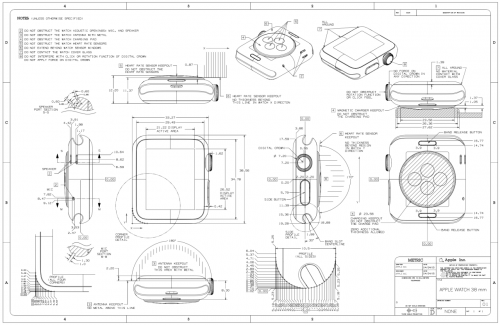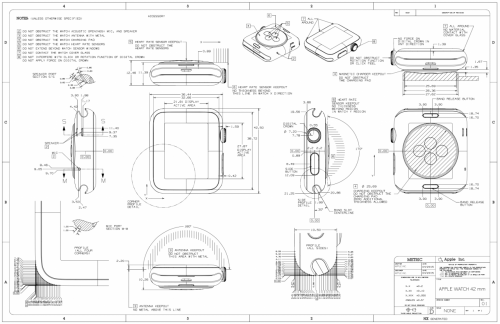 Apple has posted detailed schematics for the Apple Watch as part of its 'Made for Apple Watch' program.

These schematics are intended for use by those creating third party bands; however, they may be of use to others looking to make accessories that work with the Apple Watch.
As you already know, the Apple Watch was launched in the USA and a number of other first-wave countries on April 24th. Last week, Apple CEO Tim Cook revealed that the company is planning to launch the wearable device in a number of other markets this June,
[via iClarified]

Leave a comment