Apple Readying Miniaturized Dock Connector for Future iPhones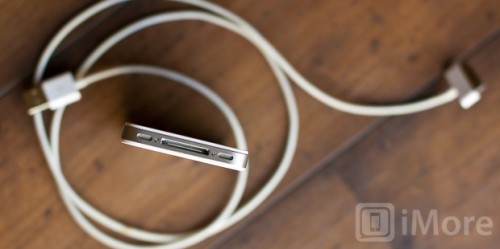 Apple blog iMore has "heard" from unnamed sources that Apple is looking to replace the venerable 30-pin iPhone, iPad and iPod dock connector with a smaller, space-saving successor that will possibly make a debut in the company's next generation iPhone.
An updated "micro dock" could make room for bigger batteries, 4G radios, and other components far more important to the iPhone and iPad in a PC free world. As iMore points out, the current dock connector isn't huge, but as devices continue to get smaller and thinner, every little bit counts.
As the site points out, Apple has worked hard to miniaturize other components in their iOS devices. Apple was one of the first to adopt the micro-SIM and has even proposed an even smaller SIM card design so they could make even thinner designs.
Apple's constant desire to make smaller/thinner designs will naturally put pressure on the size of all their components. Another factor is the connector's role in data transfer. With the advent of iCloud, AirPlay and the energy-sipping Bluetooth 4.0, a future iPhone may only need a cable for charging purposes.

Leave a comment