Apple Records Q4 2011 Earnings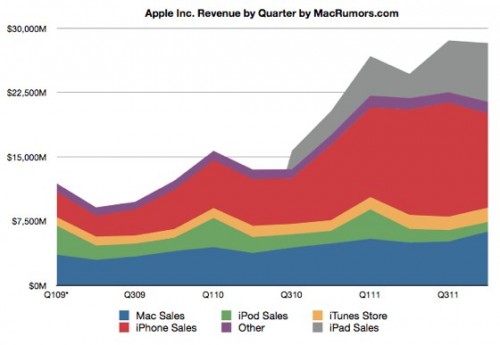 Yesterday Apple posted financial results for the fourth fiscal quarter of 2011 and the full fiscal year. The company posted record-breaking revenue of $28.27 billion and net quarterly profit of $6.62 billion, or $7.05 per diluted share. Gross margin was 40.3 percent. Apple now has $81.57 billion in cash and marketable securities.
For the 2011 fiscal year, Apple reported revenue of $108.25 billion and net profit of $25.92 billion, or $27.68 per diluted share. Gross margin for the year was 40.5 percent and Apple's yearly profit and revenue were company records with Apple reporting more than $100 billion in yearly revenue for the first time ever.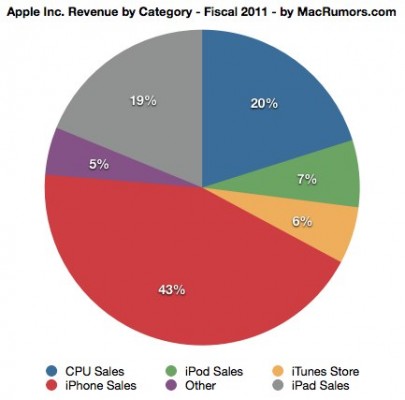 Apple shipped 4.89 million Macintosh computers during the quarter, sold 17.07 million iPhone, up 21 percent from the year-ago quarter, and the company also sold 6.62 million iPods during the quarter, representing 27 percent unit decline over the year-ago quarter. Apple also sold 11.12 million iPads during the quarter, up 166 percent over the year-ago quarter. Apple also announced over 6 million copies of Lion had been downloaded through the Mac App Store since July 20th (when the operating system went on sale), with Mac users approaching 60 million worldwide.
In the first fiscal quarter of  2012 (the third calendar quarter) Apple expects to gain revenue of $37 billion.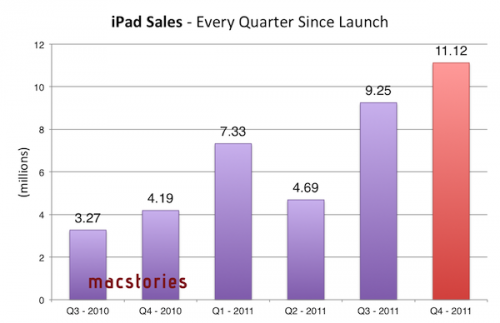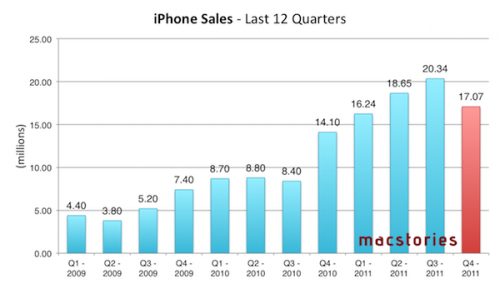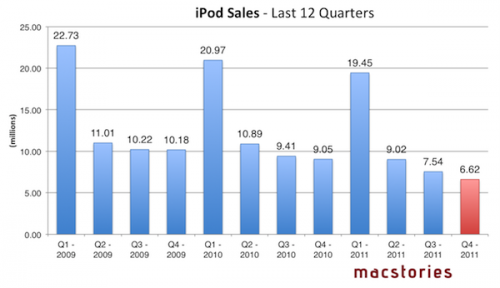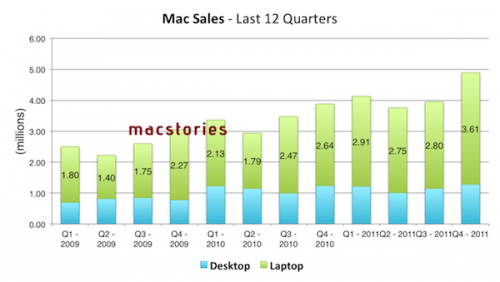 Leave a comment