Apple reduces orders for iPhone 4 camera flash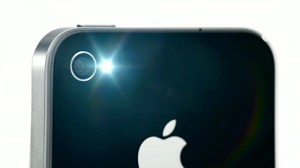 Apple has reportedly reduced orders of LED flash components manufactured by Phillips. A person familiar with the company's supply chain claims that it may be a sign that Apple is planning to shift to a new LED camera flash module from a different manufacturer in the next-generation iPhone. The new supplier is rumoured to be  a firm based in Taiwan, though information is unconfirmed.
LED flash first was implemented in last year iPhone 4. In May appeared rumours related to the iPhone 5 that suppose that the LED camera flash would be moved  to the right on the rear side of the device. Perhaps, separating of camera lens and flash will lead to improvement of picture quality and reduce of red-eye effect. The next-generation iPhone's camera could sport the OmniVision's  8-megapixel  camera sensor.

Leave a comment