Apple reducing iPad 2 orders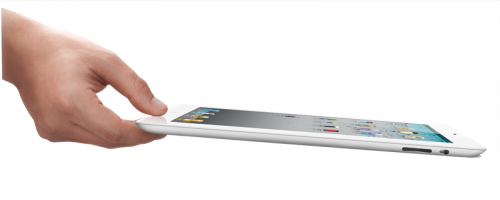 Sources in Apple's supply chain told DigiTimes that Apple has begun reducing orders for the iPad 2 ahead of the unveiling of an anticipated third-generation iPad. While iPad 2 orders are being reduced, orders for the next iPad, reportedly set to launch in March of 2012, remain steady. It's not yet known whether Apple will keep the iPad 2 around at a discounted price. There are some rumors claiming that Apple would remain it available at a discounted price in order to take on Amazon's $199 Kindle Fire. It is known that Apple has gained great success in continuing to sell older iPhone models at discounted prices. The iPhone 3GS is still remaining the number 2 smartphone in the United States.
Various reports have suggested that Apple will continue to sell the iPad 2 at a discounted price after it launches a third-generation iPad. Apple already employs that strategy in offering the iPhone 3GS, first released in 2009, as an entry-level handset, in addition to the iPhone 4, released in 2010, and iPhone 4S, which just launched in October.
There are also lots of rumors suggesting that in 2012 Apple plans to introduce new models of the iPad with different features at a number of price points. Many analysts believe that Apple indeed will launch the next-generation iPad with a high-resolution Retina Display.

Leave a comment