Apple Releases iTunes 10.1 with support for AirPlay and iOS 4.2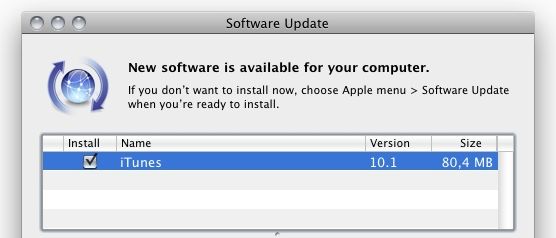 On Friday Apple released the latest version of iTunes 10.1 both for Mac and Windows. The software is required to update your iPad, iPhone, and iPod touch to iOS 4.2. The update makes no mention of AirPrint, Apple's wireless printing standard for iOS devices.
Features in the new version of iTunes, according to Apple, include:
Use AirPlay to instantly and wirelessly stream videos from iTunes to the all-new Apple TV;
Sync with your iPhone, iPad, or iPod touch with iOS 4.2;
Provides a number of important stability and performance improvements.
Download iTunes 10.1 (Mac/Windows)

Leave a comment