Apple Releases Mac OS X 10.6.6 and Launches Mac App Store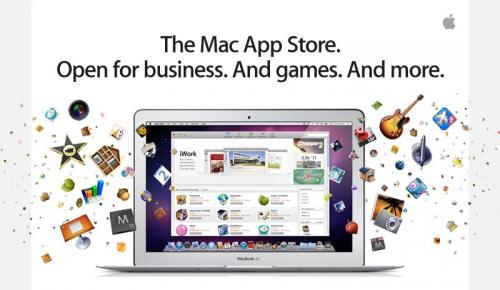 Apple today has opened the Mac App Store with over 1,000 apps available at launch and released update Mac OS X 10.6.6 for Snow Leopard bringing the new Mac App Store via Software Update.
The Mac App Store, is a new application users will find in the Dock, and it includes the following features:
Discover Mac apps: Browse featured apps, top charts, and categories, or search for something specific. Read detailed app descriptions and user reviews, and flip through screen shots.
Buy and install: Easily purchase apps with your iTunes account. Apps install in one step and are quickly available from the Dock.
App updates: The Mac App Store keeps track of all your purchased apps and notifies you when free updates are available.
"With more than 1,000 apps, the Mac App Store is off to a great start," said Steve Jobs, Apple's CEO. "We think users are going to love this innovative new way to discover and buy their favorite apps."

Leave a comment