Apple Sold Over Five Million iPhone 5 In Opening Weekend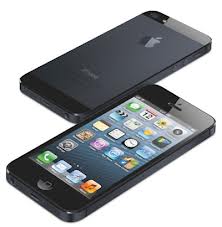 Earlier we reported on Apple's announcement that customers had pre-ordered more than two million iPhone 5 in the first twenty four hours of availability. Today Apple announced that first weekend sales of the new iPhone 5 exceeded 5 million units, surpassing the four million iPhone 4S sold during the device's opening weekend last year. The company also announced that more than 100 million iOS-devices have been updated to its new iOS 6. Apple's CEO Tim Cook said:
"While we have sold out of our initial supply, stores continue to receive iPhone 5 shipments regularly and customers can continue to order online and receive an estimated delivery date. We appreciate everyone's patience and are working hard to build enough iPhone 5s for everyone."
Apple's 5 million iPhone 5 sales appear to fall short of expectations of many analysts. Last week Gene Munster, analyst from Piper Jaffray, predicted eight million iPhone 5 unit sales based on Apple's pre-order number and called six million unit sales the worst-case scenario for Apple.

Leave a comment