Apple Threatened To Stop Using Intel Processors Due To Power Consumption
Posted By maxim On August 12, 2011 @ 9:59 pm In All,rumors | No Comments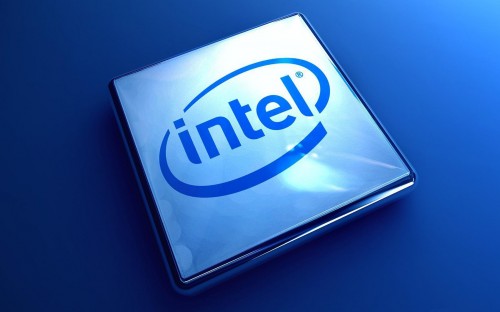 [1]
In the The Wall Street Journal [2]'s article about Intel investing $300 million on developing "Ultrabook" platform, an Intel executive revealed [3] that Apple was threatening to drop Intel's processors if they didn't made their chips less power-consuming.

It is known that Apple is very sensitive to power capacities of the components in its devices due to the constant move to make devices slimmer. So Apple's requirement came in the form of threat to turn to other [4] chip suppliers unless Intel cut the power consumption of its chips. Intel Ultrabook director Greg Welch said:
"Apple informed Intel that it better drastically slash its power consumption or would likely lose Apple's business". It was a real wake-up call to us".
The alternative chip manufacture for Apple could be AMD, which competes head-to-head against Intel in the market of x86 processors. Bur rumors [5] have it that Apple has considered using ARM's processors in its future notebooks. Also the company was said to have tested MacBook [6] Air model with ARM-based A5 processors that used in the iPad 2 [7].
Other recent reports speculated that Apple could be exploring possibilities of a merger of OS X and iOS. Such a merger would possibly begin with MacBook Air models that are most similar in power and form factor to the iOS devices.
---
Article printed from iPhoneRoot.com: http://iphoneroot.com
URL to article: http://iphoneroot.com/apple-threatened-to-stop-using-intel-processors-due-to-power-consumption/
URLs in this post:
[1] Image: http://iphoneroot.com/wp-content/uploads/2011/08/Intel-Processors.jpg
[2] Wall Street Journal: http://iphoneroot.com/tag/wall-street-journal/
[3] revealed: http://blogs.wsj.com/digits/2011/08/10/intel-sets-300-million-fund-to-spur-ultrabooks/
[4] other: http://iphoneroot.com/category/other/
[5] rumors: http://iphoneroot.com/category/rumors/
[6] MacBook: http://iphoneroot.com/tag/macbook/
[7] iPad 2: http://iphoneroot.com/tag/ipad-2/
Click here to print.