Apple to invest $1B in Nevada data center, business facilities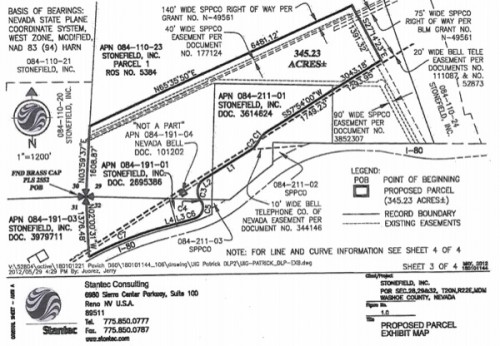 Reno Gazette Journal has reported that Apple plans to invest $1 billion over the next ten years into its Reno, NV project. According to online postings from city and county officials, the project will include a data center near Sparks, NV to support iCloud capabilities, as well as separately-located business and purchasing facilities.
The developers behind the massive undertaking, dubbed Project Jonathan, said that while the Reno facilities have been under planning for years, Apple only approached local and state officials about the Sparks center earlier this year. Being developed by Unique Infrastructure Group, LLC, the Reno Technology Park will feature 1.5 million square feet of space for Apple's data center and is expected to go online later in 2012.
The economic impact of the project is expected to be some $343 million while tax revenue from Apple over the next ten years is seen as $16 million. The Reno Technology Park site will create about 580 construction jobs that bring an estimated $103 million boost to the local economy.
Moreover, Apple has recently issued a statement to AllThingsD confirming its intent for the area.
"We hope to build Apple's next data center in Reno to support Apple's iTunes Store, App Store and incredibly popular iCloud services," Apple spokeswoman Kristin Huguet told AllThingsD. "If approved, this project would expand our presence in Nevada and create hundreds of construction jobs over the next year, plus permanent jobs at the data center which will add to our existing total of nearly 400 employees in the state."

Leave a comment