Apple to Offer Perks for Apple Watch Edition Buyers - Rumors

The sales of the long-awaited Apple Watch will start on April 24th. Ahead of this date, more and more rumors appear on the Internet, which deal with this smartwatch, its features, prices and the buying process itself.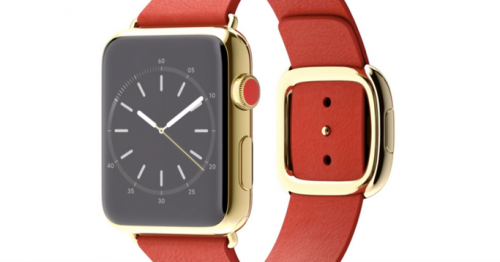 After hiring a new team of fashion sales and marketing experts from Yves St. Laurent, Louis Vuitton, and Burberry, Apple has developed a unique Apple Store purchasing experience just for the 18-karat gold Apple Watch Edition, according to sources briefed on the launch plans.
According to the rumor that was spotted online last Sunday, Apple will offer the high-end gold Apple Watch Edition buyers special perks and bonuses. In particular, those who decide to purchase the 18-karat smartwatch version won't have to stand in the line waiting for their turn to come, moreover, they will be ge given at least half an hour (not just 15 minutes) to try it on and choose the suitable model. Apart from that, the guys from Cupertino will offer a separate try-on station for Edition purchasers as well as special delivery options, wider Contact Center support and other pleasant things.
Apple Watch Edition is the most expensive version of Apple's wearable device. While the prices for the Apple Watch and the Apple Watch Sport will start at about $350 and $500, the high-end model made of gold will cost at least $10.000.
[via 9to5Mac]

Leave a comment