Apple to Release iPhone 7 Pro with Dual Camera?

In September, Apple is expected to unveil two new iPhone models, one with a 4.7-inch display and another one with a 5.5-inch screen. Apart from that, we may see something called the iPhone Pro, a device with a large 5.5-inch display and dual lens camera system, MyDrivers reporters claim.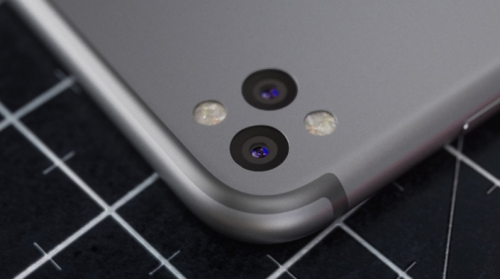 It is currently unknown whether the handset will be different from the iPhone 7 and iPhone 7 Plus in terms of hardware. The only notable difference, according to people familiar with the matter, will be an advanced camera.
The new name would distinguish the device from the iPhone 7 and iPhone 7 Plus.

Notably, KGI Securities analyst Ming-Chi Kuo has repeatedly predicted that Apple is working on two versions of the iPhone 7 Plus, one with a single lens camera and the another with a dual lens camera.
The next generation of iPhones will reportedly become water-resistant, lose the headphone jack and get a new back panel with less conspicuous antenna breaks. The handsets will also get new processors, more RAM and perhaps some other substantial improvements.
[via iClarified]

Leave a comment