Apple Unsuccessfully Tried to Purchase Exclusive Access to TSMC Chip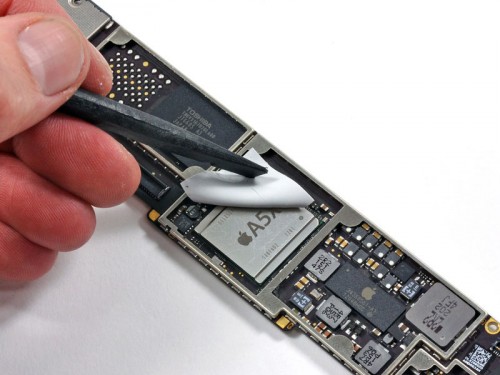 The outcome of the high-stakes Apple v. Samsung patent trial forced Apple to do their best to find new component suppliers. Bloomberg reports now that Apple and Qualcomm in an attempt to diversify their mobile processor supply chain each put forth investment bids topping $1 billion to secure exclusive access to chip supplies from Taiwan Semiconductor Manufacturing Company (TSMC). TSMC denied separate investment bids from Apple and Qualcomm.
The two companies are trying to satisfy booming demand for smartphones, a market estimated by to be worth $219.1 billion, according to data compiled by Bloomberg Industries. Any deal would give Apple an alternate supplier to Samsung Electronics Co., which builds the main chip used in the iPhone and iPad and is also its biggest rival in smartphones. Qualcomm needs to boost supply, since shortages are starting to limit earnings.
TSMC already supplies Apple with iPhone and iPad ICs through foundry services for Broadcom, CSR, Cirrus Logic and Qualcomm and it was reported in March that TSMC components would see a greater presence in future iDevices.
In a statement to investors last month, TSMC Chairman Morris Chang said he was willing to devote one or two factories to a single customer, however it appears the company is either not yet ready to take that step or feels Apple and Qualcomm's bids were too low.

Leave a comment