Apple warns it will crack down on App Store rank fraud services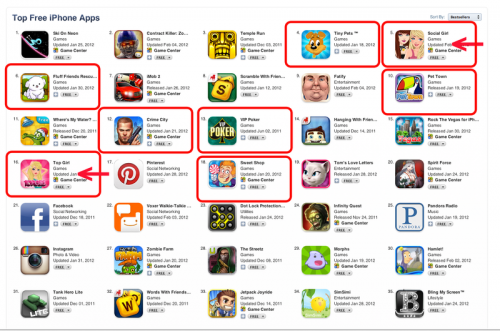 In a message posted to Apple's Developer site today  Apple has warned App Store developers against using promotional services that seek to increase the visibility of their titles by automating sales to inflate their apps' apparent popularity or by posting phony reviews, threatening to terminate their accounts if they do.
"Once you build a great app, you want everyone to know about it. However, when you promote your app, you should avoid using services that advertise or guarantee top placement in App Store charts. Even if you are not personally engaged in manipulating App Store chart rankings or user reviews, employing services that do so on your behalf may result in the loss of your Apple Developer Program membership. Get helpful tips and resources on marketing your apps the right way from the App Store Resource Center."
Apple's comments appear to be a reaction to a forum posting to touch arcade yesterday, where a developer reported, "I came across this ad network which guaranteed to get my app into the Top 25 in the app store at a relatively cheap price ($5000)."
The poster, identified as "walterkaman," noted that the service claimed to have promoted 8 of the top 25 free iPhone App Store titles to their position by hiring "someone to build him a bot farm" to "automatically download his clients' apps and drive up their rankings."

Despite the warning posted by Apple today, the apps implicated by the post as allegedly using the service, including Crowdstar's Social Girl, Booyah's Pet Town, Funzio's Crime City, Breaktime Studio's Sweet Shop, SGN's Fluff Friends and TinyCo's VIP Poker are all still listed in the App Store and remain top ranking free apps (all are monetized via In-App Purchases).

Leave a comment