AppleCare Employee Vacations Blocked

Apple has blocked AppleCare employee vacations between September 15th and September 28th due to the launch of iPhone 5S and iPhone 5C and iOS 7 release, AppleInsider reports. The news came after the information that the biggest U.S. carriers - T-Mobile and Verizon - have cancelled the vacations for their retail staff.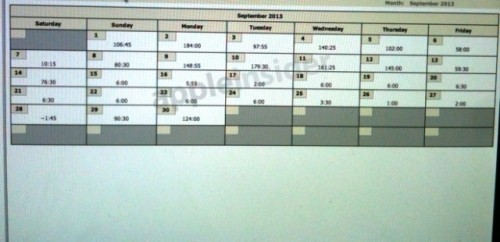 An internal company document shared with AppleInsider purportedly shows time off available for AppleCare employees for the latter half of September. As can be seen in the calendar, available time off drops off significantly starting Sunday, Sept. 15, and continues through Saturday, Sept. 28. The image provided shows the calendar being accessed via virtual private network from an internal Apple employee domain. Potentially identifying portions of the picture have been cropped out.
Looks like the Apple employees will have a busy September with both iOS 7 release, which is said to take place on September 16th and iPhones launch on September 20th.

Leave a comment