Apple's Q3 2013 Earnings Report

Apple's Senior vice president and Chief Financial Officer Peter Oppenheimer shared some interesting information about the company's Q3 results yesterday. According to his report, we can easily trace the iTunes App Store growth. Apart from that, there are more than 320 million iCloud accounts now - that's 20 million more since WWDC in June.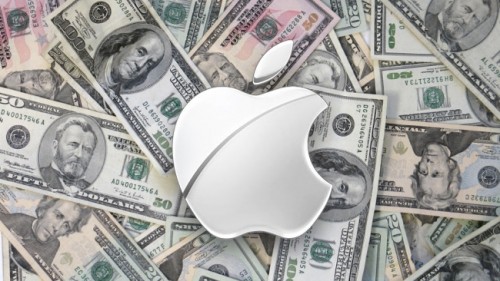 Here're some facts and figures from the Oppenheimer's report, which deal with iTunes and iCloud:
Best month and best week ever for App Store billings. 2.4B for App Store.. total quarterly revenue of 4B from iTunes software and services.
60K movies, 230k tv episodes available
customers downloaded more than 1B TV episodes, 390 million movies (800k tv episodes, 300k movies per day)
11 billion paid to developers, half in the last four quarters
320 million iCloud accounts
900 billion iMessages
125 billion photo uploads
240 million Game Center accounts
8 trillion push notifications
900K apps, 375k for iPad
As to the Apple's retail stores:
6 new stores across 5 countries, 408 stores total, 156 outside US
9 new stores coming in September
23 relocations coming in 2013
average revenue per store 10.1M
84M visitors during the quarter, 16K per store, per week
Looks like Apple still remains one of the most successful companies in the world. Nothing unusual here.

Leave a comment