Users downloaded 3 billion apps from AppStore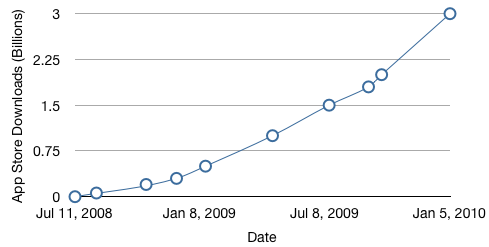 Apple today announced that users have now downloaded over 3 billion iPhone and iPod touch applications from AppStore. "Three billion applications downloaded in less than 18 months—this is like nothing we've ever seen before," said Steve Jobs, Apple's CEO.
Apple has sold 1 billion apps since the two billion milestone in September, reaching 2 billion in 98 days. That's 30,612,244 apps per day, 1,275,510 per hour, 121,043 per minute, 350 every second.

Leave a comment