Benchmarking iOS 5

Gigaom has performed several tests of iOS 5 comparing it to different iOS 4 versions. The tests were run in iPad 1 Wi-Fi, iPhone 4 (GSM), iPod touch 4G and the iPad 2 Wi-Fi+3G (GSM).
As indicated by the charts below the iOS 5 is showing many speed improvements over iOS 4. iOS 5 was faster in almost every category, except for the first generation iPad.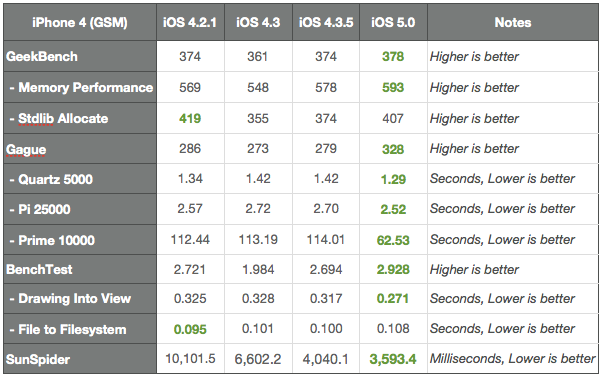 The following apps were used to test the performance: GeekBench 2 ($0.99), Gauge Mathematical Tool (free), BenchTest ($0.99), SunSpider (free) and V8 (free).
More results: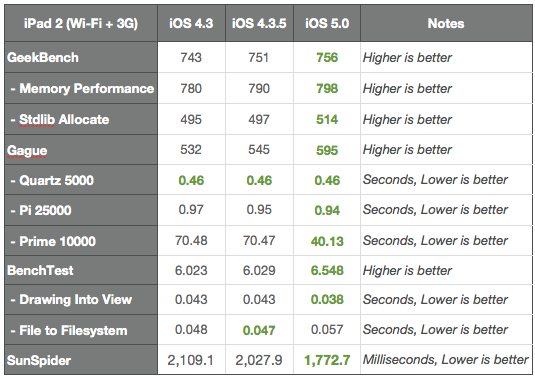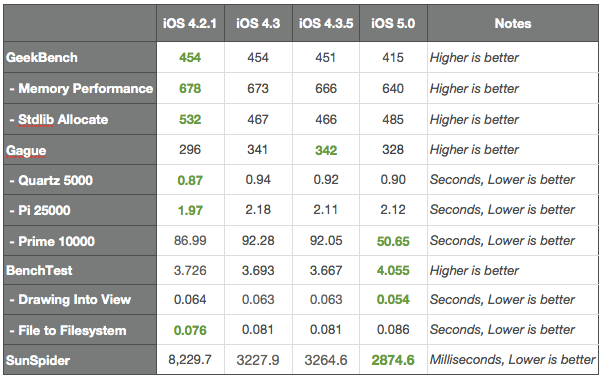 Leave a comment