Last month, first rumors about the next-generation MacBook Pro appeared on the Internet. These rumors suggested that the laptop will get numerous hardware improvements and a new design similar to the design of the 12-inch MacBook. There also will be a new OLED panel instead of function keys row, insiders claim. Looks like they are telling the truth.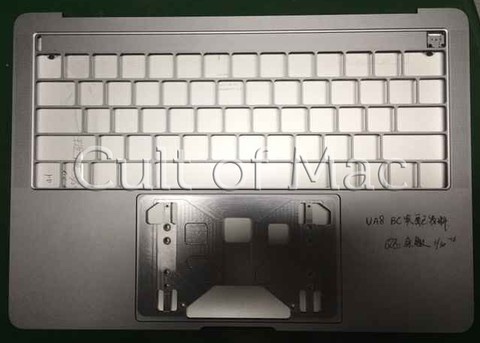 Leave a comment

As you know, later this year, Apple is expected to finish the construction of its new headquarters. The drone video shows that the company does its best to accomplish such an ambitious task as moving into the new Campus 2 as soon as possible. Like several previous videos, this one was shot by Matthew Roberts and is available below and on YouTube.
Currently, the construction workers are focused on finishing the roof structure of the main building, so we see a lot of changes here. Apart from that, the garages for employees' vehicles are nearly ready. Finally, the fitness center and other building also continue to take shape.
Stay tuned for updates on the progress at Apple's Campus 2 construction site.

Leave a comment

According to the latest report from Nikkei, Apple will soon switch to a new iPhone update cycle.The reporters claim the tech giant will release major iPhone updates once in three years instead of making them available for customers once in two years. Because of this change, the device released in 2016 will be a minor update with some design tweaks and hardware enhancements. As to the truly updated handset, it will come in 2017.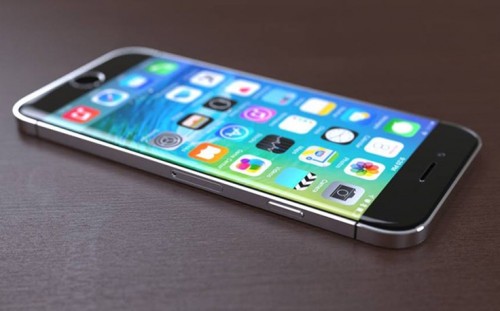 Leave a comment

According to a statement made by Kevin Wang, Director and analyst at iSuppli, Apple may finally increase the minimum storage option on the iPhone to 32GB. What this means is that the entry-level iPhone 7 and iPhone 7 Plus may become first devices with not 16GB, but 32GB of flash storage on board. Since both handsets are expected to get improved cameras capable of recording 4K video, the increase of base storage is essential.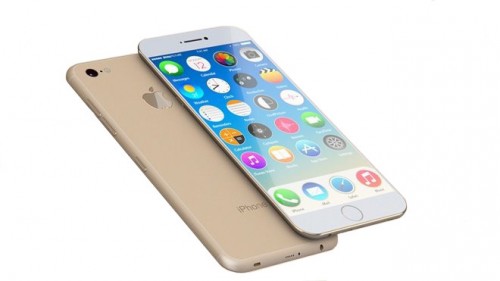 Leave a comment

According to the latest report from Business Insider, developers are starting to lose interest in the Apple Watch. The report is based on data from a mobile database provider Realm. Tim Anglade, the Vice president of the company, says the number of apps created for the Apple Watch platform has fallen recently and that it continues to fall. In fact, out of every 1000 new applications developed for various Apple devices, only one is currently built for watchOS.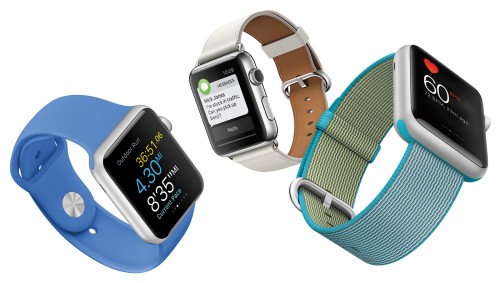 Leave a comment

It is Sunday today, so I guess it's time to talk about the most popular posts of the last couple of days. Let's not waste time and start discussing interesting stories right now.
Most of the articles this week deal with the next-generation iPhone 7 and iPhone 7 Plus, iOS jailbreak and the latest versions of iOS 9, OS X El Capitan and tvOS.


Leave a comment

According to the latest report from people familiar with the matter, Apple is working on a new artificial intelligence system that will be a lot better than those developed by the rivals. In fact, the insiders claim Apple's system will 'wipe the floor' with all competitors. The system may be based on the technologies developed by a firm called VocalIQ that was purchased by Apple previously.

Leave a comment

A well-known hacker Luca Todesco who has successfully jailbroken iOS 9.2, iOS 9.2.1, iOS 9.3, and the yet to be released publicly iOS 9.3.3 beta, has recently showed the untethered browser jailbreak of iOS 9.3.2. To hack an Apple-branded device, the developer used Apple's native browser Safari, which, as it turns out, is quite vulnerable to such threats.
The video below depicts the sixth-generation iPod touch running iOS 9.3.2 and the process of browser-based jailbreak. Unfortunately, it is very unlikely that Todesco will release a public tool for jailbreak. According to the hacker, he's mostly interested in research, not actual hacking of iPhones, iPads and iPod touch units running the latest firmware versions.

Leave a comment

Earlier this week, first rumors about Apple's plans to release an Amazon Echo and Google Home rival appeared on the Internet. Today, a new report from CNET reporters has surfaced online that suggests that the rumored device may feature a camera and facial recognition capabilities to help users perform additional tasks unavailable for rival devices. In particular, the report says the upcoming gadget will detect people in the room and use this information to improve their user experience. The report comes from sources aware of Apple's future plans, so I guess we can believe it.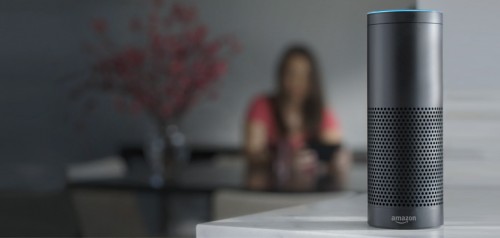 Leave a comment

Apple's iPhone 6s and Samsung's Galaxy S7 have been recently compared in an ultimate drop test video. The people behind this video have used professional tools to test the durability of both flagship devices and found out that the 4.7-inch iPhone 6s is actually more durable that the device manufactured by the South Korean vendor. The reason for this is quite obvious: iPhone's back panel is made of aluminum, which is stronger than the glass panel of the Galaxy S7, apart from that, the device features a better glass that makes it possible for it to survive several front drops in a row.

Leave a comment

Warren Buffett's recent investment in Apple has helped the company stock to rise 9% and go back above the $100 mark for the first time over the last couple of weeks. According to the latest reports, Buffett's conglomerate holding company Berkshire Hathaway has invested $1 billion in Apple and in such a way helped the tech giant to improve its position on the market.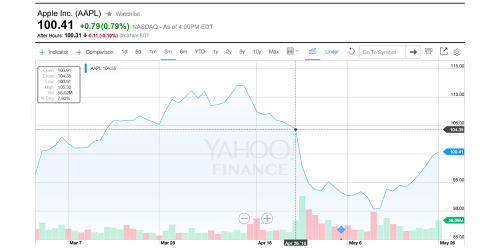 Leave a comment

According to the latest report from South China Morning Post, Apple's key supplier Foxconn has replaced more than a half of its workers with modern robots over the course of last couple of years. As noted by the reporters, since the launch of the iPhone 6 and iPhone 6 Plus, the factory has reduced the number of employees from about 110,000 to nearly 50,000.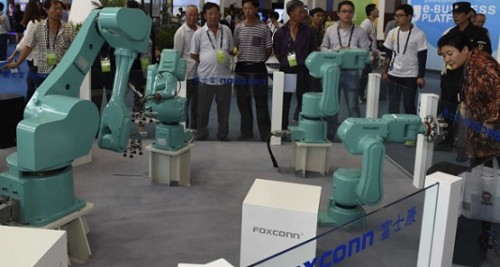 Leave a comment

Earlier this month, Apple has released a new Siri commercial called "Thank You Speech" starring Neil Patrick Harris. In the short ad, the actor used Siri to read a note stored on his iPhone while standing in front of the mirror with a brush.
Today, a new humorous clip has been spotted on YouTube that shows us how Apple's virtual assistant really copes with the task described above. You can take a look at the video shared by a YouTuber Jimber Jam below.

Leave a comment

According to the latest report from The Information, Apple is working on a new device based on Siri's functionality that will become the rival of the Amazon Echo and Google Home. In case you don't know, these are personal assistant devices for home developed to control Smart Home accessories and complete other voice commands.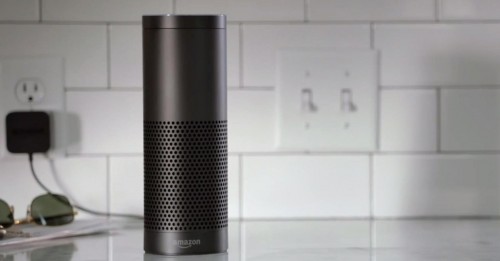 Leave a comment

A well-known hacker and developer Luca Todesco has recently jailbroken the latest version of iOS, iOS 9.3.3. Below you can take a look at the image showing Todesco's iPod touch running Cydia 1.1.26. This image has been shared on Twitter by the hacker himself.
In case you don't know, Luca Todesco is a person who demonstrated the untethered jailbreak of iOS 9.2, iOS 9.2.1, and iOS 9.3 beta in the past. Unfortunately, there're currently no publicly available tools for jailbreak.
At the annual Worldwide Developers Conference in June, Apple is expected to announce the next version of the firmware for iPhones, iPads and iPod touch units, iOS 10. It is currently unknown if the exploits used to hack previous iOS builds work with this version.
Stay tuned for more news about iOS jailbreak.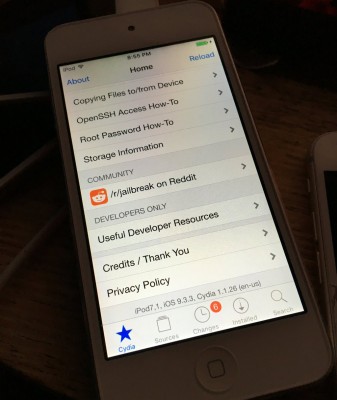 Leave a comment, read comments [1]