Categories allows you to create folders on your desktop. It is a nice application from Cydia, recently updated to version 2.23.
Here is a change list:
Fixed issue where users behind a proxy had the app close and safari open in some cases.
Worked on memory usage. Fixed a large memory leak. (There is still a memory leak in the configuration part of the app, but it's not as big. I hope I get time to fix it in the near future).
The iPhone 2.1 and newer froze up when trying to respring with less than 7MB RAM. When memory got low, springboard would kill the app causing it to respring and freeze up. The respring flag should now be cleared in most cases when memory gets this low.
The app will now detect if it gets closed due to low memory and allow you to continue your editing where you left off.
Memory free and respring state are now in the status bar while the app is running

Leave a comment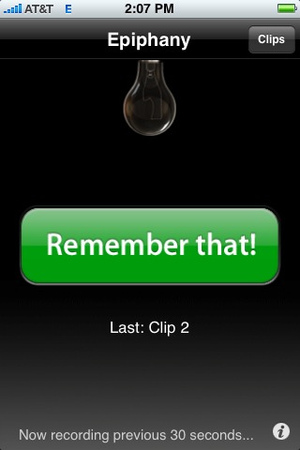 New iPhone voice recorder travels back in time. A new iPhone app enables users to record speech after it's already been said.
That sounds impossible, but Epiphany is programmed quite cleverly. The moment you launch the app, it's already recording. But it doesn't store the recording until you tap the "Remember that!" button. In the app's settings, you can set how far back you want to record clips (e.g., 30 seconds or 2 minutes).
This will be extremely useful in a number of ways. For example, imagine you're a journalist and you're interviewing a person who rambles a ton but says something interesting once every 10 minutes or so.
Epiphany is free through the App Store (Link).
via wired

Leave a comment

One more interesting, fantastic device. Indeed it is the first phone in the world to record video in HD 720p (1280 × 720). Here are the photos (click to get high resolution images):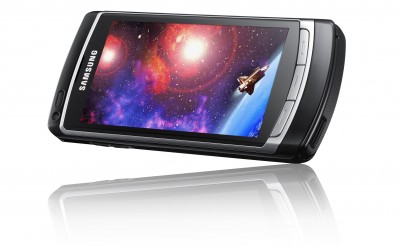 Samsung OMNIA HD (I8910) Product Specification:
Network

HSUPA 5.76Mbps / HSDPA 7.2 Mbps
EDGE/GPRS Class 12 Quad Band (850/900/1800/1900)
UMTS Tri Band (900/1900/2100MHz)

OS

Symbian S60 5.0 (Full touch UI)

Display

3.7" 16M Full Touch QHD AMOLED (360x640)

Camera

8 Megapixel CMOS + CIF

Auto-Focus / Power LED Flash / Face Detection/Smile Shot / Blink Shot / Panorama Shot

Video

DivX / XviD / H.263 / H.264 / WMV / MPEG4, RV

24fps@HD(1280 x 720p) Video recording

DLNA & HD TV out (DLNA dongle needed)

Video Editing: Trim video, Audio dubbing, Live dubbing, Add subtitle, Image capture

Audio

FM Radio with RDS

MP3/ AAC / AAC+ / eAAC+ / WMA / RA

Dual Stereo Speaker & DNSe 2.0: )

Value-added Features

GPS / S-GPS / Xtragps with Navigation, Proximacy, Light Sensor, Compass, Accelerometer

Advanced TouchWiz UI with Widget

Mobile Widget, Share Pix, Document Viewer, E-Dictionary, Biz Card Recognition, Podcasting, 3D Games, Application Download, Push Email (MS Exchange),Real-time video uploading, Smart Search

Connectivity

Bluetooth v2.0 / USB 2.0 / Wi-Fi

Memory

8GB / 16GB Flash + External Memory slot : microSDHC™ (up to 32GB)

Size

123 x 58 x 12.9

Battery

1500 mAh

Leave a comment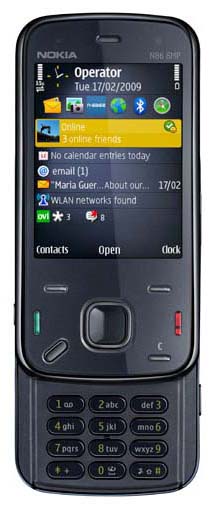 Here are complete technical specifications: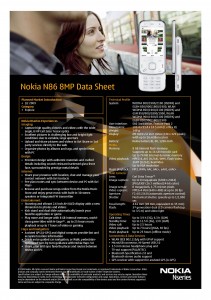 click to enlarge
Here is a live video:

Leave a comment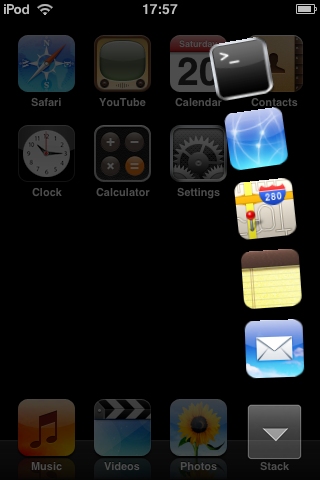 Stroughton Smith is working on the new version of Stack, the handy application for quick access to iPhone applications. It incorporates the features of the stack of OS X. Here is a video showing the new ability to move the stack anywhere in the dock and the new pop-up that requires confirmation to remove an application. It will be avaliable in Cydia soon.

Leave a comment

The latest news акщь Mobile World Congress. A new smartphone called the SonyEricsson Idou, equipped with display 3.5 "touchscreen with 640 × 320 pixels with 16:9 ratio, a 12.1 MP camera with xenon flash and the operating system Symbian Open Source! One more iPhone killer? We'll see.

Leave a comment

Very very very beautiful !!!

Leave a comment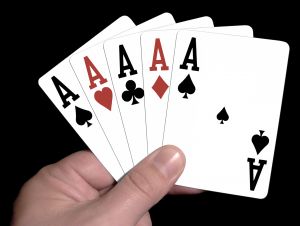 Nevada gambling regulators have warned casinos about a card-counting program for Apple's iPhone and iPod Touch that can illegally help players beat the house in blackjack. Card counting by players is not illegal in Nevada but using a device to count cards is considered a felony. The Nevada Gaming Control Board warned casinos of the program last week. Nevada learned of the program from California gambling regulators who said officials at an Indian casino found customers using it. But board member Randy Sayre says the agency hasn't received any reports of the program being used in Nevada. Card counting can help blackjack players determine when they are likely to win a hand and should adjust their bets.

Leave a comment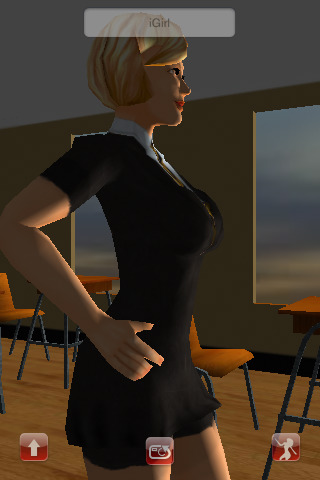 The iGirl application consists of a beautiful 3-dimensional female model that can be manipulated by the user to perform various actions, including dancing and speaking. Users can interact with iGirl on their iPhones and iPod Touches by shaking the device and touching the screen. The 3D model's hair color, skin color and clothing can be modified to change her overall appearance.
Regular price is $0.99, but today it is free (AppStore link).
Watch the video:

Leave a comment

Charles Darvin was born in 1809 12 February, 200 years ago. These photos represent our understanding of his ideas:


via gizmodo

Leave a comment

iPod Observer and MacRumors posted these photos. In hours they were published on every site
Rumors.. rumors..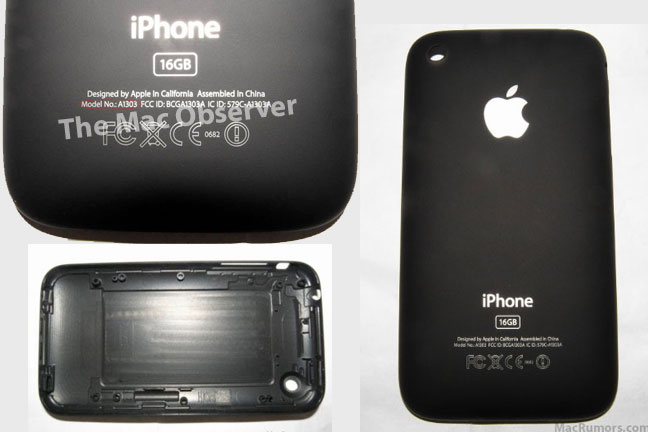 Leave a comment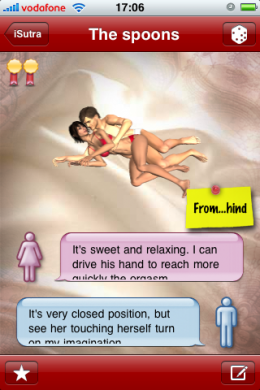 iSutra, this nice application. Thanks to jailbreaking and Cydia we can run and use. It updated to vesrion 1.1. Just in time for Valentines Day. Several bugs fixed. It is also translated into Russiand and Portugese. If you're not familiar, watch the video here.

Leave a comment


Earth3D+ released today. Compared to Earth3D it had more planets, enhanced graphics, more information, etc. There are now all the nine planets of our solar system.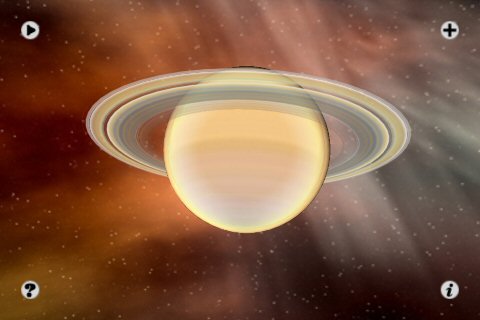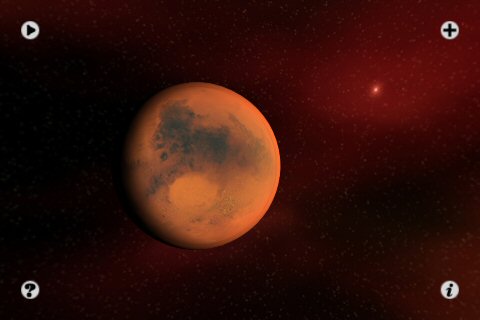 Earth3D+ costs $0.99 and avaliable via AppStore (link). The Free version of Earth3D is here.
Watch the video:

Leave a comment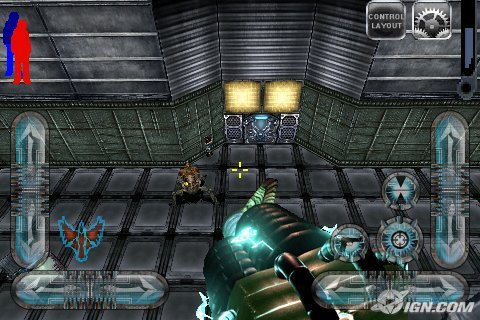 3D Realms has announced that their 2006 first-person shooter, Prey, is coming to the iPhone. The preview looks impressive. The texture work is fantastic, the gravity-defying puzzles that helped the original game stand out as an above-average shooter are back as well.
More screenshots:

Leave a comment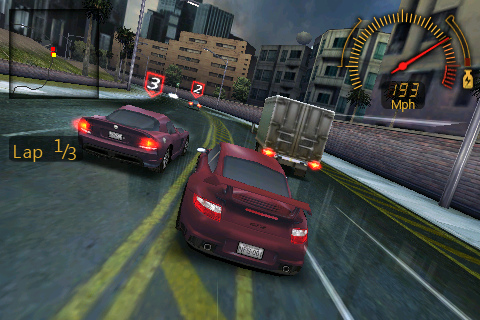 Many gamers are waiting for this game. The release date is not known yet. However there are couple new screenshots avaliable:
via spazio

Leave a comment