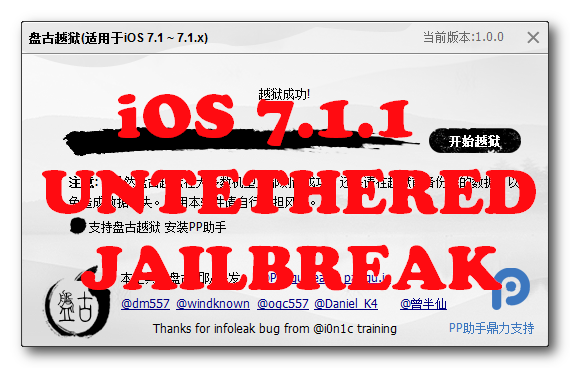 This is step-by-step instructions on how to perform untethered jailbreak of iOS 7.1 - iOS 7.1.2 firmwares using Pangu for Windows.
This tutorial works for:
iPhone 4, iPhone 4S, iPhone 5, iPhone 5C, iPhone 5S
iPod Touch 5G
iPad 2, iPad 3, iPad 4, iPad Air, iPad Mini, iPad Mini 2
Supported firmwares:
iOS 7.1
iOS 7.1.1
iOS 7.1.2

Leave a comment, read comments [23]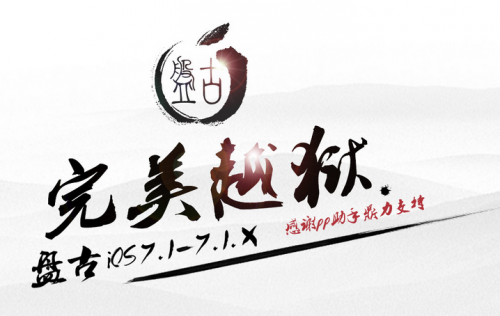 UPDATE: It works on iOS 7.1.2 as well!
Today a team of Chinese hackers have released an untethered jailbreak of iOS 7.1.1. The utility is called Pangu.
Currently a jailbreak utility is only available for Windows users.
The team credits famous hacker i0n1c, who  introduced the infoleak bug during his training. By the way i0n1c has said, "if pangu team releases a public jailbreak with vulnerabilities disclosed to them during my training I consider this in no way okay."

Leave a comment, read comments [2]

Taiwan Semiconductor Manufacturing Company is currently planning to start the production of Touch ID fingerprint sensors for the upcoming iPad Air 2 and iPad mini 3, China Times reports.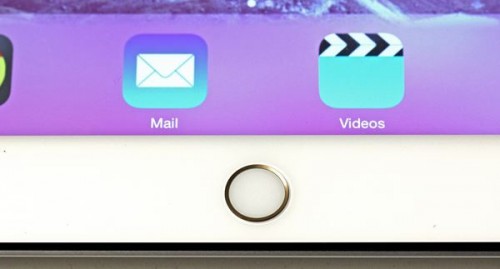 Leave a comment

According to the latest report from Reuters, Apple's main manufacturing partners, namely, Foxconn and Pegatron, are currently hiring new workers for the production of the next-gen iPhone, which is expected to begin in July.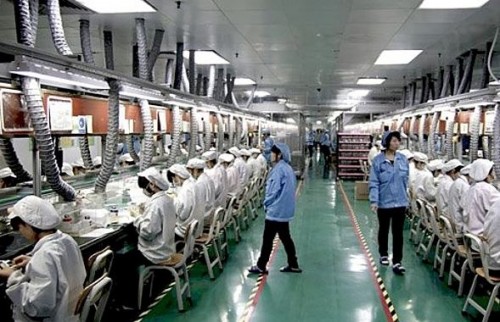 Leave a comment

An image showing physical mockups of the next-gen iPhone, iPad Air and iPad mini has recently leaked online. All of the devices appear to be thinner than the current models. Apart from that, they can boast of thinner display bezels and a Touch ID sensor.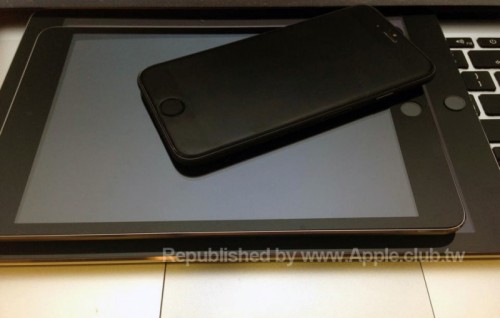 Leave a comment

It's Sunday today, which means it's time for me to tell you about the most interesting posts of the past seven days.
As the iPhone 6 and the iWatch releases draw near, more and more rumors surface on the Internet that deal with these gadgets.


Leave a comment

According to the latest rumors, Apple is working on two iWatch models. They will differ in size, shape and function.
The first one is called 'Sports' model and it can boast of a number of sensors capable of monitoring your physical activity and health. It has a bracelet made of rubber and a typical for smart watches rectangular design.
The 'Designer' version will reportedly feature a circular metal body and a leather bracelet. This iWatch model differs greatly from what we call smart watches.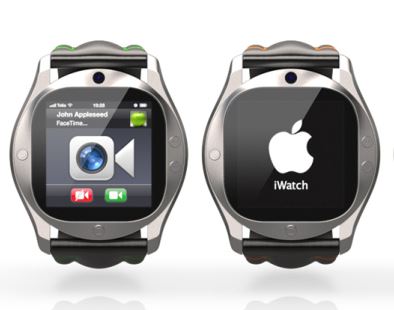 Leave a comment

According to the latest rumors, Apple may soon release iOS 7.1.2 with a number of improvements. These improvements will reportedly include fixes for email encryption issue as well as for iBeacon and Lock Screen issues. This means that Apple's iOS 7 may become even more secure and stable.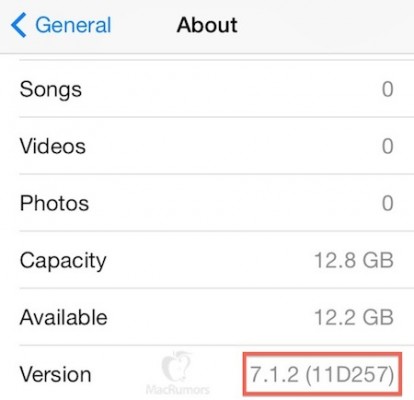 Leave a comment

Sonny Dickson has recently shared a couple of images showing something similar to the 5.5-inch iPhone 6 LCD display component. The leaked part is pictured attached to a ruler, which indicates that the size of the screen is about 14 cm or 5.5 inches. This goes in line with all the rumors that appeared on the Internet earlier.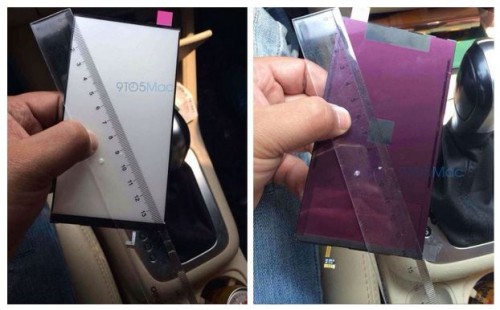 Leave a comment

Hackers from doulCi Team managed to downgrade the Phone 4S running iOS 7.1 to iOS 5.5.1 without SHSH blobs. It should be noted, however, that there's no confirmation of this fact neither from hackers, nor from other trustworthy sources yet.
What we have now is a short video showing the iPhone after downgrade. I must admit, it looks fully functional. The video is available below.

Leave a comment, read comments [1]

Following the iWatch-related report from Reuters, The Wall Street Journal has published its own one. According to what the reporters write, Apple's long-anticipated wearable device will come in several sizes and designs to match owner's style, moreover, it will feature at least 10 sensors capable of monitoring user's health.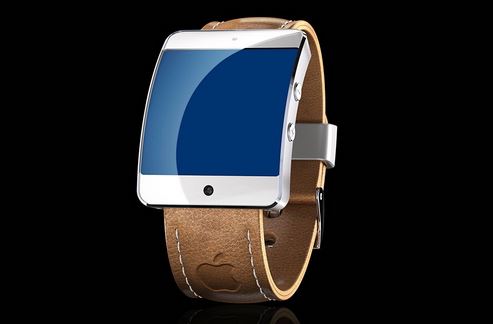 Leave a comment

Apple has released OS X Mavericks 10.9.4 beta to developers. There're no new features. Today's beta-version contains only a number of bug fixes and stability improvements.
This OS X 10.9.4 beta has a build number 13E19. Focus areas remain the same. Apple asks developers to test Graphics Drivers, Audio Drivers, Bluetooth, Finder, App Store and Safari browser.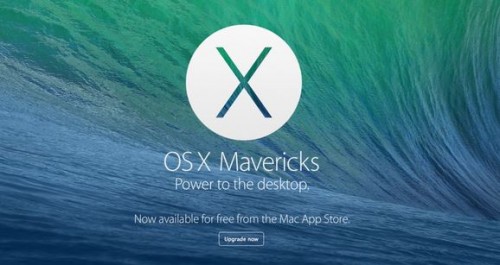 Leave a comment

According to the latest report from Reuters, Apple's iWatch will be released in October. The mass-production of the device will start in July.
As to the smartwatch itself, it will reportedly feature a 2.5-inch display and a couple of sensors capable of tracking user's physical activity and monitoring his or her health. In particular, the device will be equipped with sensors measuring blood glucose, blood pressure, pulse etc. Apart from that, the iWatch will boast of wireless charging.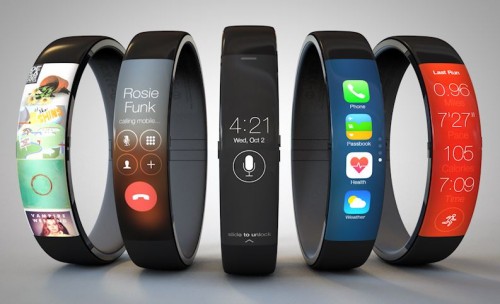 Leave a comment

Apple's iPhone 6 may be equipped with an atmospheric pressure sensor. Such a sensor can be used not only to measure the atmospheric pressure, but also to forecast weather changes and provide the user with altitude data.

Leave a comment

More and more iPhone 6 mockups appear on the internet ahead of the release of the handset. What they show is a device with either a 4.7-inch or 5.5-inch screen, thinner display bezels and a slimmer design.

Leave a comment