A new report has recently appeared on the Internet suggesting that Apple is planning to release a 4-inch iPhone. According to this report, the handset will be called the iPhone 5e. Insiders call this device the enhanced version of Apple's iPhone 5s.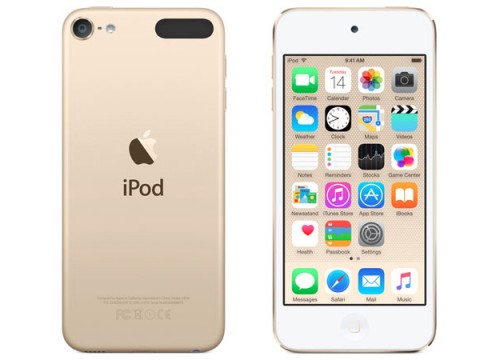 Leave a comment

It is Sunday today, which means it's high time I told you about the most interesting posts of the last seven days. Let's not waste our time and take a look at the articles worth your attention right now.


Leave a comment

Nine years ago, Apple CEO Steve Jobs introduced a thing that changed the entire world. This thing was the iPhone. The big event took place on January 9th, 2007 at Macworld.
The original iPhone could feature a 3.5-inch touchscreen, 4GB, 8GB or 16GB of storage on board and a 2-megapixel camera and was a revolutionary device. Over 6 million iPhones of this generation were sold during the years of manufacture.
Since that time, many things have changed, but Apple's iPhone still remains one of the most popular smartphones ever manufactured. Its design and functionality make this device the choice of millions of customers from all over the world.
Below you can take a look at the media event dedicated to the first-generation iPhone. Hope you'll have a good time watching it!

Leave a comment

Back in December, Apple registered three new domain names. All of these names are most likely related with the long-awaited and widely-rumored electric vehicle, which is reportedly being developed by the Cupertino-based tech giant. The domain names include apple.car, apple.cars and apple.auto and although they are not active at the moment, they may go online in the near future.

Leave a comment

One of Apple main suppliers, Hon Hai Precision Industry, which is also known as Foxconn, has reported a 20% drop in revenue in December. The revenue of the company in the last month of 2015 accounted for $12.3 billion.


Leave a comment

According to the latest report from reliable sources, Apple is currently working on new wireless earphones. The headphones are reportedly very small to fit into ears comfortably and feature a special noise-cancelling system for better user experience while making phone calls, listening to music or communicating with Siri. The headphones will be released under Beats brand and most likely hit the store shelves alongside the iPhone 7.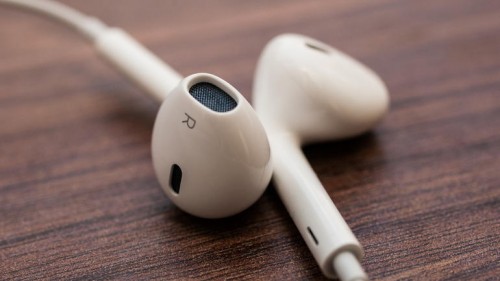 Leave a comment

A new report from Fast Company that goes in line with previous rumors and reports from other reliable sources suggests that the iPhone 7 will feature a thinner non-metallic waterproof body. Moreover, the device will also lack the usual headphone jack to save space and reduce thickness and support wireless charging.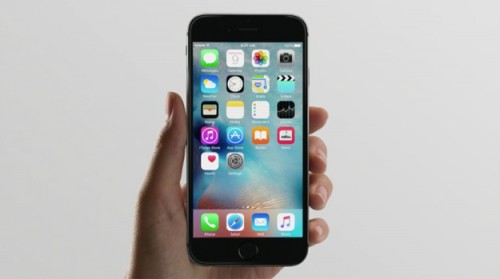 Leave a comment

According to the latest figures shared by reporters, during the fiscal 2015, Apple CEO Tim Cook earned nearly $10.3 million. The salary accounted for $2 million, non-equity incentive compensation for $8 million and other types of income made additional $280,000. In 2014, Apple CEO managed to earn $9.2 million, which is approximately $1 million less than in 2015. Just like his company, Cook demonstrated a good financial result.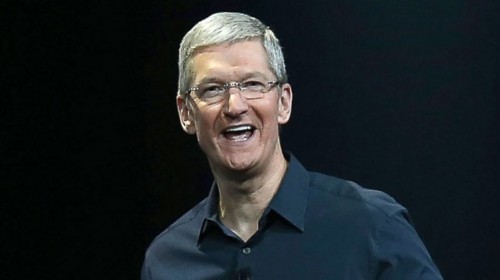 Leave a comment

Apple has recently filed a patent for "Mobile Camera System," a technology that may in future allow iPhone owners utilize optical zoom with the help of multiple cameras on the device. This sounds like a good idea as many people take hundreds of images using their smartphones on a regular basis, that's why they need a decent camera capable of capturing things that are quite far away.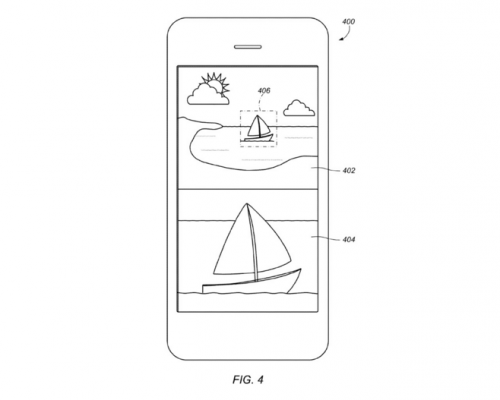 Leave a comment

According to the leaked images first spotted on a Taiwanese website called Apple.club.tw, a backlight assembly for the upcoming iPhone 7 has a relocated 3G Touch chip and flex cables that make it different from the part used in the iPhone 6s and iPhone 6s Plus. Keeping in mind that the iPhone 6c will not support the 3D Touch feature and referring to the size of the components, we can assume that they are indeed designed for the iPhone 7. Apple.club.tw has a good track record, so the photos are most likely genuine and trustworthy.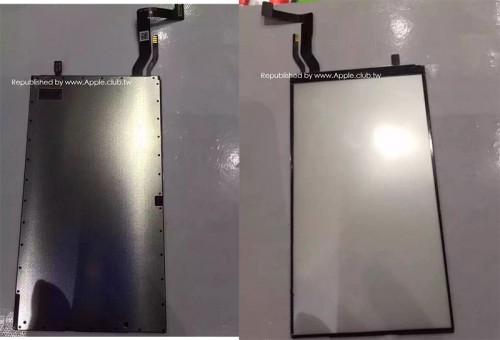 Leave a comment

It's been a long time since we heard anything about the jailbreak of iOS 9. This week, however, a developer named Luca Todesco has successfully jailbroken iOS 9.2.1 on his iPhone 6. As a proof, the hacker posted a screenshot showing Cydia running on his phone to Twitter.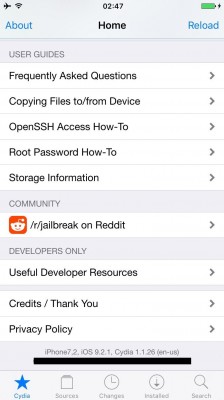 Leave a comment

According to the latest announcement made by Apple on its Investor Relations portal, the company will release the report devoted to financial results in the first fiscal quarter of 2016, which is also the fourth calendar quarter of 2015 on Tuesday, January 26th.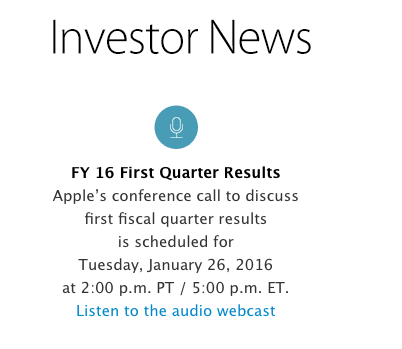 Leave a comment

According to multiple reports from reliable supply chain sources, the iPhone 7 won't feature the 3.5mm headphone jack used in all previous generations of iPhones. Instead, Apple will utilize a multi-purpose Lightning connector.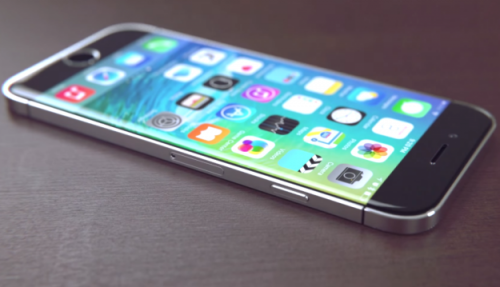 Leave a comment

As it was already reported, Apple may be currently working on a new smaller 4-inch iPhone called presumably the iPhone 6c. The handset is expected to be unveiled in the first half of the year and get a number of useful features.
As rumors heat up the interest, designers start to create concepts showing possible designs of the device. One of such concepts shared by Ferry Passchier reveals an aluminum handset based on the look of the iPhone 6 and iPhone 6s, but with colorful back panels.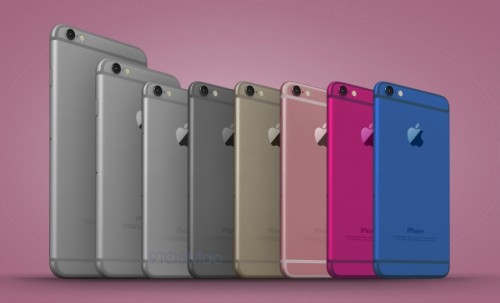 Leave a comment

If you have a jailbroken iPhone, this article may be interesting for you. As noted by users from different countries and confirmed by several reliable news websites, the most popular repo on Cydia, BigBoss, got a major redesign resulting in a cleaner and more modern look. Below you can take a look at the screenshot showing the design of the same page before and after the recent update.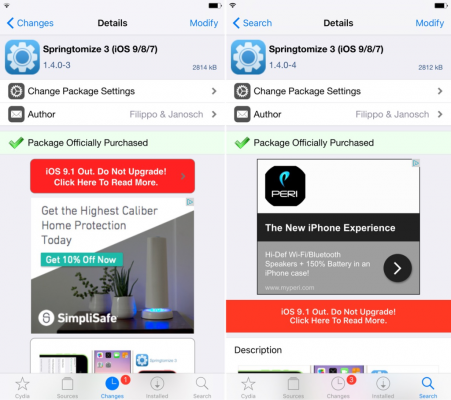 Leave a comment