New video showing what appears to be a pair of new EarPods with Lightning connector has recently appeared on the Internet. The short clip has been spotted on a YouTube channel called MobileFunTV.

Leave a comment

The Pangu team has released an update for the jailbreak tool for iOS 9.2-iOS 9.3.3 with a number of improvements and fixes. The version 1.1.0 contains a fix for the certificate issue that required an app to be reinstalled every seven days. According to the Chinese developers, now the certificate will be valid until April 2017. Moreover, the update contains some other tweaks and improvements.


Leave a comment

First video showing a working iPhone 7 prototype has been recently shared on the Chinese social network Weibo. As can be seen below, the phone is a gold model with a working rear camera and a number of diagnostic applications used to test the functionality of the upcoming handset. The device from the video has a redesigned back panel with larger protruding camera and redesigned antenna bands. Moreover, there is no headphone jack. Finally, one can spot two stereo speakers for better audio playback.

Leave a comment

Apple has just released iOS 9.3.4 to users worldwide. The release comes only a couple of weeks after the release of the last update, iOS 9.3.3. According to the company, the latest version of the mobile operating system contains some security fixes. In other words, iOS 9.3.4 kills Pangu jailbreak, so if you plan to have your iPhone, iPad or iPod touch jailbroken, stay away from the update.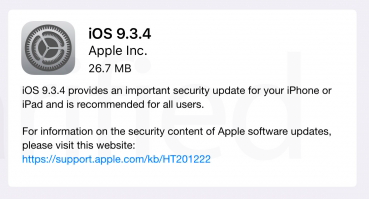 Leave a comment

Apple has just released an update for the Apple Music app on Android devices. The update brings numerous fixes and under-the-hood improvements. Most importantly, Apple Music on Android is no longer a beta, which means Apple has finally finalized the design and features of the streaming music service and on the rival platform.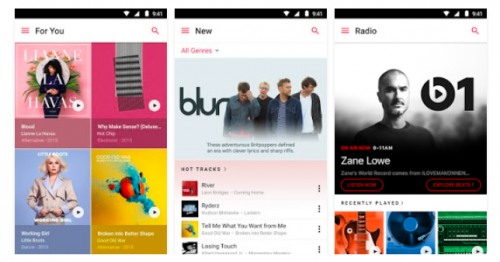 Leave a comment

A new report has recently appeared on the Internet that corroborates previous rumors about the amount of RAM the next-generation iPhone may get. According to this report, Apple is planning to add 3GB of RAM to the iPhone 7. Currently, it's unclear whether both 4.7-inch and 5.5-inch model will get an increase in RAM capacity or only the larger one. The report comes from a DigiTimes reporters who cite supply chain sources.

Leave a comment

Apple has released new betas of iOS 10 and macOS Sierra to public testers. If you have signed up for the Apple Beta Software Program, you can download the latest pre-release software on your compatible iPhone, iPad, iPod touch or Mac.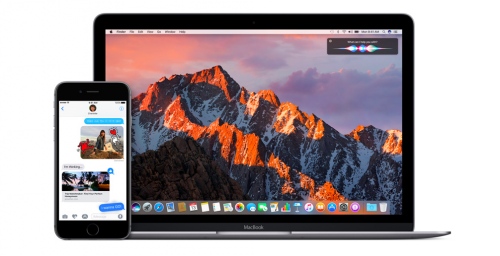 Leave a comment

Apple has just released a new iPad Pro commercial entitled "What's a Computer?" The aim of the short ad is to highlight the most prominent features of the 9.7-inch iPad Pro, including the compatibility with popular office applications, apps for work and entertainment, the support of Apple Pencil for drawing, Picture in Picture and more. The commercial is available below and on Apple's official YouTube channel, so you can take a look right now.
You think you know what a computer is, but then you see this one. Meet iPad Pro.
What do you think about the latest iPad Pro commercial? Leave your comments below this short post.

Leave a comment

Aside from seeding new iOS 10 and macOS Sierra to developers for testing, Apple on Monday released an updated iTunes version for Mac and PC users. According to Apple, iTunes 12.4.3 brings a long-awaited fix for the issue causing changes made in the playlists on other devices not appearing in iTunes on a computer. If you have a large music library and often use playlists, you should definitely update to 12.4.3.
Those who have Mac computers can update iTunes to the version 12.4.3 using the Mac App Store. If you use a PC, use the Software Update option.
If you want to download iTunes on your Windows desktop or laptop, you can do this using this link.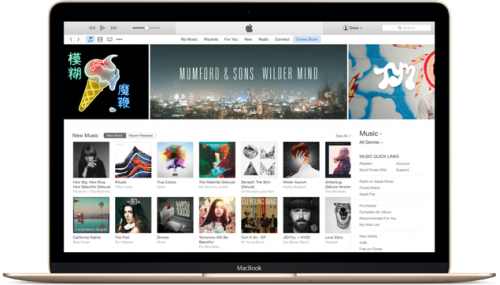 Leave a comment

A photo showing the black mute button allegedly from the next-generation iPhone has recently appeared on the Internet. If genuine, the leaked part proves rumors about a new Space Black iPhone color option that surfaced on the Internet earlier this summer.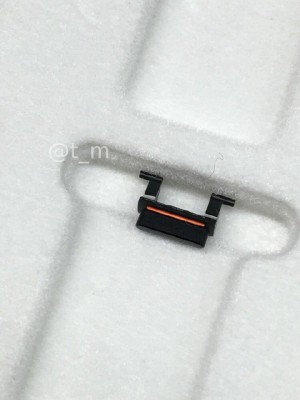 Leave a comment

Aside from releasing the fourth beta of iOS 10 developers for testing purposes, Apple has also seeded macOS Sierra Beta 4 for developers.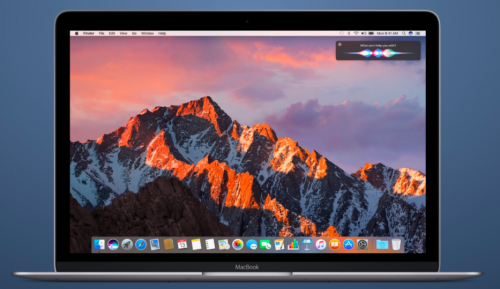 Leave a comment

Apple has just released the fourth beta of iOS 10 to developers for testing purposes. If you have a developer account and need this version for testing, you can download it right now.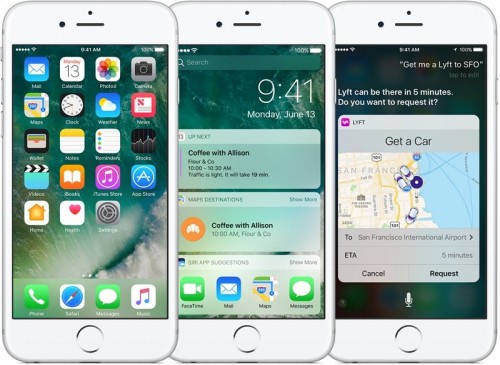 Leave a comment

It is Sunday today, so let's take a look at the most interesting posts of the last couple of days.
Most of the articles this week deal with the new tool for semi-tethered Pangu jailbreak of devices running iOS 9.2-iOS 9.3.3, rumors about the next-generation iPhone and its specs as well as with the long-anticipated new MacBook Air and Apple Watch 2.


Leave a comment

A growing number of those iPhone, iPad and iPod touch users who used the latest version of Pangu jailbreak are reporting that the app gets unauthorized access to their Facebook, PayPal as well as credit and debit account details. While the Pangu team is trustworthy and very unlikely to steal user's personal data, its Chinese partners who most likely had access to the tool or its ways of distribution might have used it for stealing sensitive data.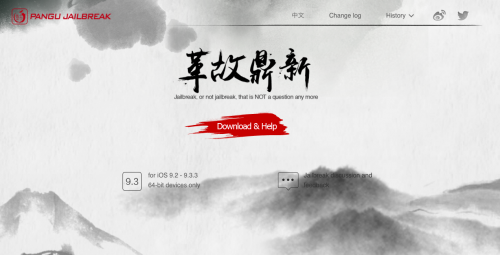 Leave a comment

The English version of the Pangu jailbreak tool is out, so you may want to find out how to hack your 64-bit iPhone, iPad or iPod touch with iOS 9.2-iOS 9.3.3 using your computer. Please note you will need a valid Apple ID.
We will use a Windows machine as an example, but the instructions for Mac users are rather similar. The main differences are connected with the design and structural peculiarities of these two operating systems.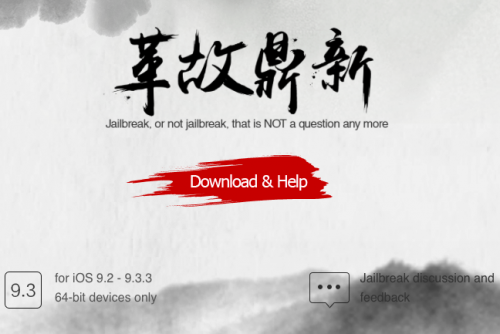 Leave a comment