Earlier this month, Apple has released a new Siri commercial called "Thank You Speech" starring Neil Patrick Harris. In the short ad, the actor used Siri to read a note stored on his iPhone while standing in front of the mirror with a brush.
Today, a new humorous clip has been spotted on YouTube that shows us how Apple's virtual assistant really copes with the task described above. You can take a look at the video shared by a YouTuber Jimber Jam below.

Leave a comment

According to the latest report from The Information, Apple is working on a new device based on Siri's functionality that will become the rival of the Amazon Echo and Google Home. In case you don't know, these are personal assistant devices for home developed to control Smart Home accessories and complete other voice commands.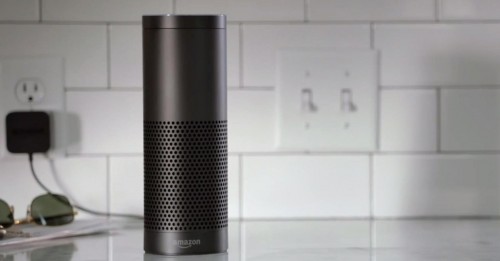 Leave a comment

A well-known hacker and developer Luca Todesco has recently jailbroken the latest version of iOS, iOS 9.3.3. Below you can take a look at the image showing Todesco's iPod touch running Cydia 1.1.26. This image has been shared on Twitter by the hacker himself.
In case you don't know, Luca Todesco is a person who demonstrated the untethered jailbreak of iOS 9.2, iOS 9.2.1, and iOS 9.3 beta in the past. Unfortunately, there're currently no publicly available tools for jailbreak.
At the annual Worldwide Developers Conference in June, Apple is expected to announce the next version of the firmware for iPhones, iPads and iPod touch units, iOS 10. It is currently unknown if the exploits used to hack previous iOS builds work with this version.
Stay tuned for more news about iOS jailbreak.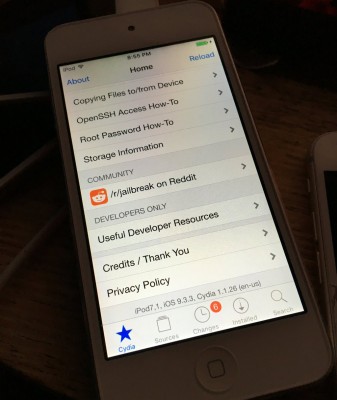 Leave a comment, read comments [1]

Reliable KGI Securities analyst Ming-Chi Kuo has recently predicted that Apple is working on an updated MacBook Pro model. According to the analyst, the next-generation laptop will come in two sizes, 13-inch and 15-inch, and feature USB-C, Thunderbolt 3, Touch ID and an OLED display touch bar to replace the physical function keys above the keyboard. Apart from that, the expert claims the laptop will become thinner and lighter to match the 12-inch MacBook lineup in shape and design.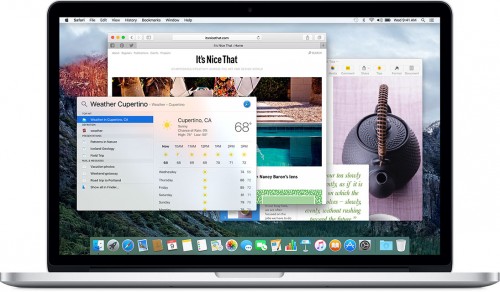 Leave a comment

Apple has just released several new betas. In particular, now the developers can download and test the very first pre-release version of iOS 9.3.3, OS X 10.11.6 El Capitan and tvOS 9.2.2.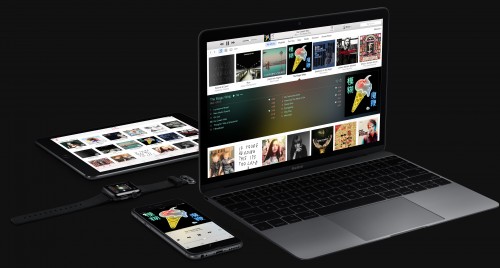 Leave a comment

Several new images showing manufacturing molds and schematics for the upcoming iPhone 7 and iPhone 7 Plus have been recently spotted on Baidu. The leaked photos are available below.

Leave a comment

According to the images shared by two independent sources earlier today, the next-generation iPhone will get a protruding rear camera, possibly with repositioned flash, and four speakers. Moreover, the device is likely to lack the headphone jack and the rumored Smart Connector.
The first set of images was shared by usually-reliable French reporters from Nowhereelse, so I guess what we see is a legitimate part from actual Apple suppliers. The only strange thing is that we don't see the traditional antenna bands present in all iPhone models.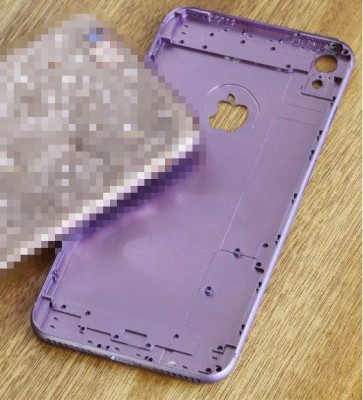 Leave a comment

According to the latest report from Taiwan's Economic Daily, Apple has asked its suppliers to produce a larger amount of iPhone 7 and iPhone 7 Plus units than it was originally expected for 2016. In particular, the reporters believe Apple wants to have 72 to 78 million iPhone units manufactured by the end of this year. This figure is larger than the number of devices predicted by the analysts.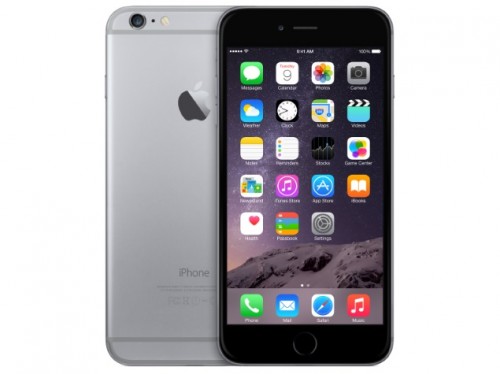 Leave a comment

It is Sunday today, which means it's high time I told you about the most interesting posts of the past seven days. Let's not waste time and talk about the articles worth your attention right now.


Leave a comment

According to the latest report from the analyst Chris Chang, Apple may be thinking about changing the manufacturer of dual lens cameras for the widely-rumored 5.5-inch iPhone 7 Plus. Earlier rumors suggested that Sony was the main manufacturer of photo sensors, however, because of major production problems the company may lose its rights to LG Innotek. The latter one is reportedly ready to produce enough camera modules to catch up with the estimated demand for the updated iPhone. It would be easier to talk about Apple intentions if the company revealed its plans, but unfortunately the tech giant remains silent.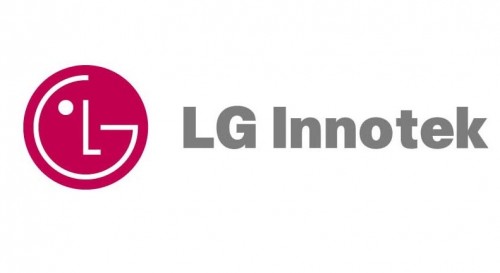 Leave a comment

Several new images showing what appears to be a dual lens camera module and the 256GB flash storage for the upcoming iPhone 7 Plus have been recently spotted on the Chinese social network Weibo. It is currently unknown whether the leaked photos are legitimate, but if so, they may prove the rumors about a completely new iPhone featuring an improved photo sensor and larger flash storage to store images and videos shot on the new camera.

Leave a comment

Several days after the release of iOS 9.3.2 to users worldwide, Apple has pulled the update because of numerous reports claiming it bricks some 9.7-inch iPad Pro models. The company remains silent, but those iPad Pro users who haven't yet updated their devices don't see iOS 9.3.2 in the Software Update section. This indicates that the update has been indeed pulled and that Apple engineers are currently working on a fix for the problem.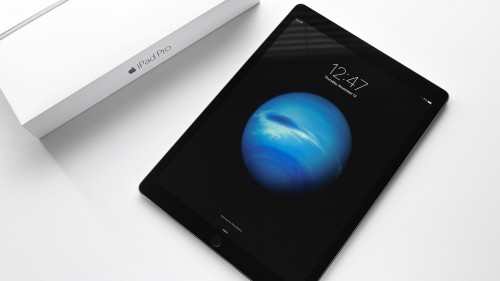 Leave a comment

It's been a long time since I shared ridiculous or funny videos somehow connected with Apple or its products with you, so I decided to fix this tiny problem. Below you can find a short clip showing a third generation iPhone cut in two pieces.
The video of the process is available on a YouTube channel called "Cut in Half", so I guess the iPhone 3GS is not the first thing these experts, so to say, have ruined. If you're interested in details, to kill the iPhone people behind this clip have used an OMAX waterjet, which is a powerful tool capable of cutting all kinds of materials.
What do you think about the video? Leave your comments below this short post.

Leave a comment

According to the latest report from reliable insiders, in 2017, Apple will release at only one iPhone model with a glass body similar to the one iPhone 4S had. The report cites a statement made by Catcher Technology CEO Allen Horng, so I think we can believe it. In case you don't know, Catcher Technology is a company that supplies Apple with iPhone casings.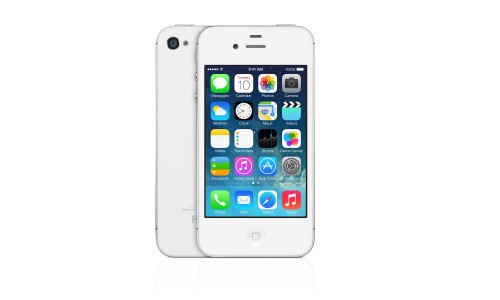 Leave a comment

According to the latest data shared by a research firm Gartner, Apple's global smartphone market share fell to 14.8% in the first quarter of 2016. The number of iPhones shipped to customers accounted for 51.6 million and the number of smartphones sold globally by all vendors in the first quarter grew from 336 to 349 million units. Last year, Apple's share in the same quarter was equal to 17.9%, so the decline is easily noticeable. Despite the overall growth of the smartphone market, the demand for iPhones becomes weaker.


Leave a comment