There're some leaked photos on the Internet that show how would the new iPad 5 rear shell look like. Without wasting much time on talking about when would Apple release its new tablet, I'll simply quote the FanaticFone description of the leaked panel:
Our great sources have given us TWO unreleased iPad 5 rear housings, which shows some new exciting features. The iPad 5's dimensions are surprisingly enough 24×16.8 cm and weighs only 100 gram, which is clearly both shorter and lighter than its predecessors.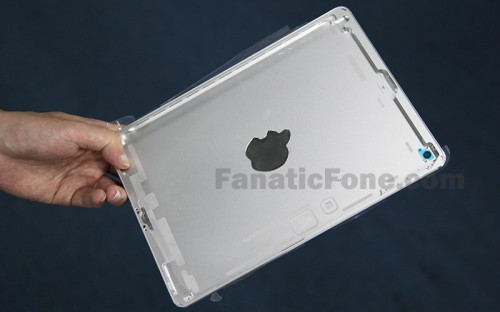 Leave a comment

According to AllThingsD, Apple has recently acquired Passif Semiconductor - a company that specializes in low-power communication chips manufacturing.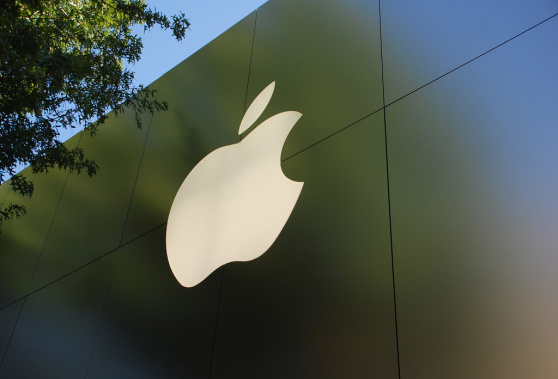 Leave a comment

Looks like the Apple's lower cost iPhone would be an iPhone 5 plastic copy. Apart from the other similar hardware solutions, it is said to get an 8-megapixel rear camera. MacRumors (with reference to a Chinese website IT168) claim that the picture below shows nothing else but a rear iPhone 5C photo sensor.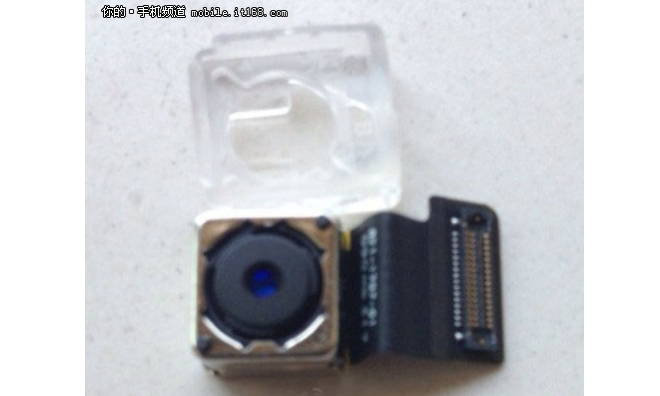 Leave a comment

If you always wanted to have an Apple TV you can get it for free. Well, almost. The free Apple TV deal is now available on Best Buy website for all those, who buy a 15-inch high-end MacBook Pro with Retina display.
The first model you can buy is a $1999 MacBook Pro with 8GB of RAM and 256GB SSD. The second one is a $2599 laptop with 16GB of memory and 512GB SSD. As a pleasant bonus, you will surely get an Apple TV.
This special offer is not widely advertised and only available for online buyers.
Apart from this sale, Best Buy offers some other discounts for the students, who purchase Apple laptops and desktops. For instance, a student can get a $100 off the price if indicates a school email address.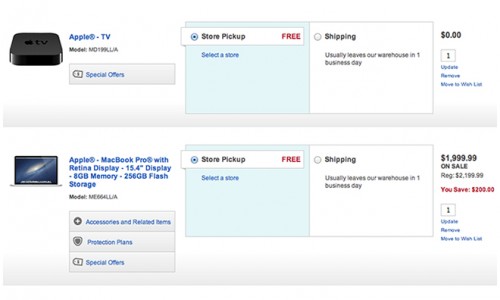 Leave a comment

Earlier this year - in June - a new iOS flaw was discovered that theoretically made it possible to hack your device with the help of a malicious USB charger. A group of developers, who were the first to find this breach, has successfully installed malware on a non-jailbroken iPad and iPhone to prove their theory.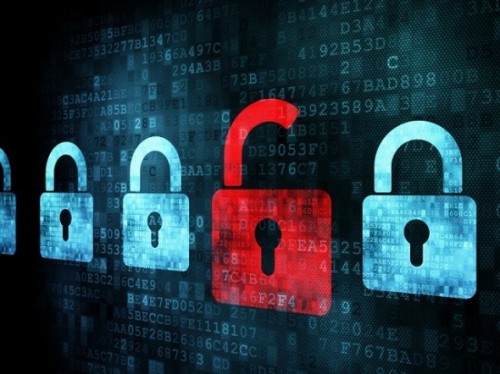 Leave a comment

Something very similar to a new Apple A7 processor has been recently spotted inside the iOS 7 filesystem by a developer Nick Frey. What is more - this chip includes Samsung components. Again.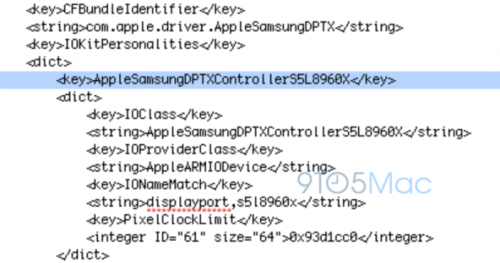 Leave a comment

It is rumored that Apple is testing a new iPad Mini with an A6 processor but without a Retina display. It is proved by a hidden file that lists all supported iOS 7 devices.
According to this information, Apple will be launching three new iPad mini models: iPad "2,8," iPad "2,9," and iPad "2,10." The devices ill be called J75, J76, and J77 respectively. One of the three models will support only WiFi connection, while two others will be cellular-compatible. (just like the current iPad minis). The internal nomenclature for these iPads follows the current iPad minis, which are iPad "2,5," iPad "2,6," and iPad "2,7."
The new iPad minis will boast a s5l8950x processor. It has the same A6 chip as current iPhone 5. It is a shame that the coming iPads minis will lack "@2x" hooks to higher resolution images. Thus it may be assumed that they will not have a Retina display.

Leave a comment

According to the recent Apple job posting, iOS keyboard is likely to start supporting some new languages and script soon.
Nowadays iOS supports 50 languages and different script systems across the iOS keyboard system. Due to the reason mentioned above, this number can increase. Cupertino company is ready to employ even more engineers to "work closely with international teams and native speakers to accommodate all the world's script systems."
Among language unsupported by iOS Keyboard are Farsi (Persian), Maltese, and Afrikaans. They are likely to be added soon.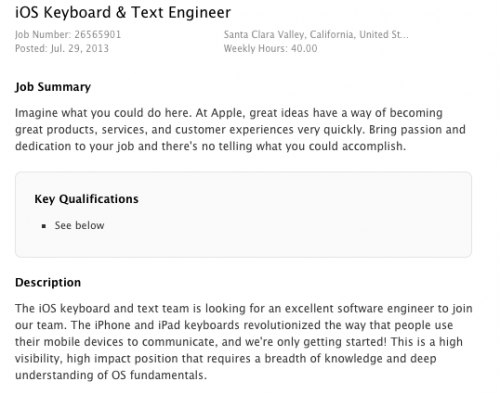 Leave a comment

Apple is currently in search of well-skilled "ground truth" local experts. This is all due to the company's desire to improve its much criticized maps app.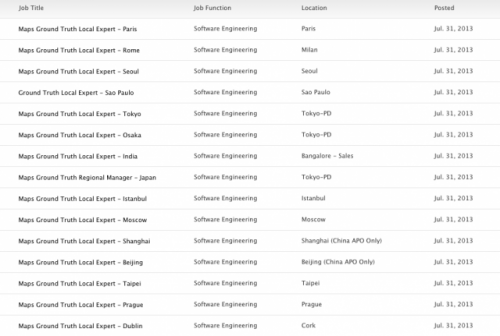 Leave a comment

Among the latest updates and improvements for iOS 7 and older iOS versions, there's one connected with iMessage app. Now any user can report an unwanted message or SPAM to Apple.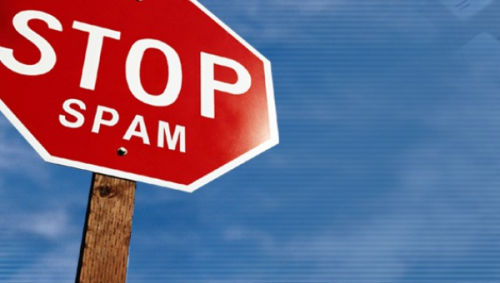 Leave a comment

Apple is said to open a new store in Rimini, Italy on August 3. The biggest Apple's outlet in the region will cover at least 10.000 square feet of place and will be situated in the local shopping center called "Le Befane".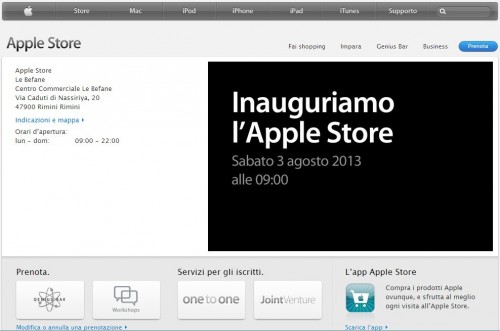 Leave a comment

It is reported that Foxconn is employing staff to produce the requested amount of Apple's next generation iPhone (iPhone 5S) and the low cost budget iPhone (iPhone 5C).
Hon Hai Group, or Foxconn, is about to employ around 90,000 workers to improve the  productivity of its Shenzhen facility. Before the plant reached 210,000 workers, with a peak of 300,000.
The additional employees will help with orders for Apple's iPhone 5S, the one boasting the rumored finger print scanner, upgraded processor, improved camera and more. The low cost iPhone is speculated to be the iPhone 5C will feature a plastic shell in multiple colors with comparable specs to the current iPhone 5.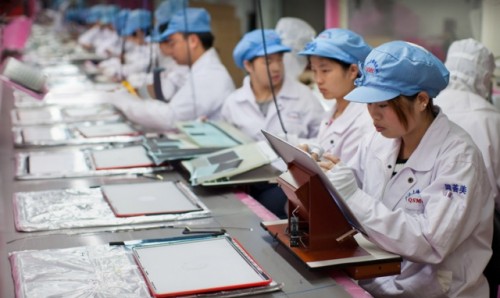 Read the rest of this entry »

Leave a comment

According to ifeng.com, Apple CEO Tim Cook was seen in China having a meeting with executives from China Telecom. It also reports that Apple's CEO is to meet with representatives of China Unicom and China Mobile. It was a secret meeting with senior leadership, so the content of the meeting can only be speculated about.
It is believed that during the previous meetings the mostly discussed topic, whereas during this one the leaders are likely to have talked about co-generation iPhone and sales. Some people think that these negotiations mean that the new generation iPhone may be firstly listed in China through China Telecom.
It is the third time Tim Cook visited China, though his travel arrangements are not available to third party, it is believed that  Apple's CEO will pay a visit to China Unicom and China Mobile executives meeting. The first two meetings of Tim Cook to China took place in early January 2013 and mid-March 2012.
Now enjoy some pictures of this visit

Leave a comment

Google Chrome for iOS got another update today. As to the features, embedded to a new version of Google browser, well, there're only two of them. Both of them are connected with efficiency and stability. If you're using iOS 5.1 at the moment - you should definitely download this app.

Leave a comment

Apple iOS 7 Beta 4 is finally released and available for developers. It's been three weeks since the company from Cupertino unveiled the previous - third - version of its new mobile operating system. Such a long delay is caused by the recent hacker attack on Developer Center.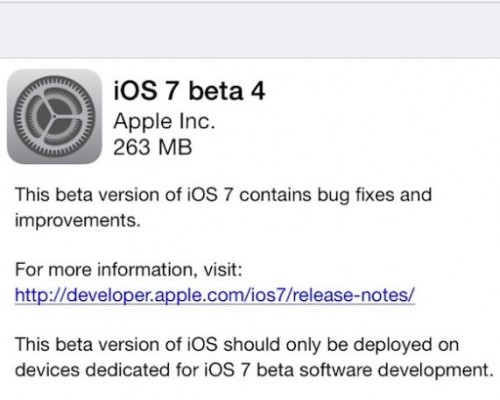 Leave a comment