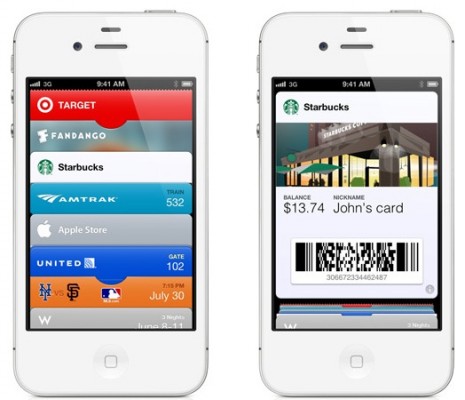 9to5Mac has reanalyzed the previously-obtained code for the next-generation iPhone prototypes and found references indicating that the new smartphone would support NFC technology for mobile payments.
We've previously been able to pull data from PreEVT iPhone 5,1 and iPhone 5,2 prototypes codenamed N41AP (5,1) and N42AP (5,2), which leads us to believe that the new iPhone will have a bigger 1136×640 display. We also detailed a lot of the hardware here but forgot one very important little bit. Further investigation into this hardware code dump leads us to believe that these iPhones also have Near Field Communication (NFC) controllers directly connected to the power management unit (PMU).

Leave a comment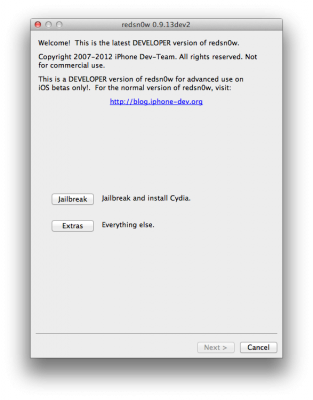 The iPhone Dev-Team has released an update to iOS 6 jailbreak - RedSn0w 0.9.13dev2. New version resolves problems with SSH.
The "dev2" version should fix the various SSH problems and crashes with apps that some have been seeing.

Leave a comment

Apple released iOS 6 Beta 2 today. Let's take a look what's changed:
1. Apple added a toggle to control whether or not you can use iOS 6′s new Shared Photo Streams feature. The toggle is in both the Photos settings page and the iCloud settings.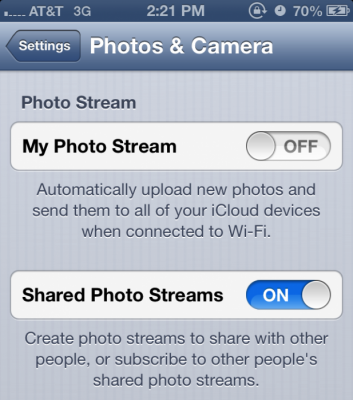 Leave a comment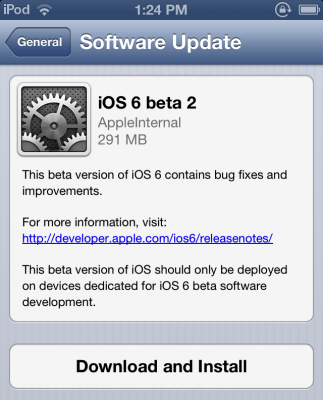 Apple recently released new iOS 6 beta 2 for developers. It is available as an OTA update or as a download here. Apple also updated Xcode 4.5 developer preview 2, Apple TV beta 2 as well.
When you download and install iOS 6.0 Beta 2 OTA the Settings icon animates. Take a look:

Leave a comment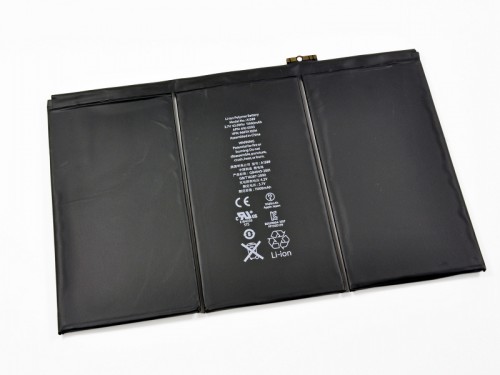 The Electric Power Research Institute (EPRI), an independent non-profit organization focusing on electricity research and development, carried out the study of the Apple's new iPad, having found that devices like it could help lower the high power consumption. The institute discovered that charging a device once every other day from full discharge costs mere pennies per day, a dramatic reduction from large electronics like HDTVs and PCs.

Leave a comment, read comments [1]

At Worldwide Developers Conference this month, Apple announced that it would release OS X Mountain Lion through its Mac App Store in July. Apple also said that users of Snow Leopard and OS X Lion would buy the new OS at an upgrade price of $19.90. After the conference keynote, the company also issued a "near-final" build of its new OS to developers for testing purposes.

Leave a comment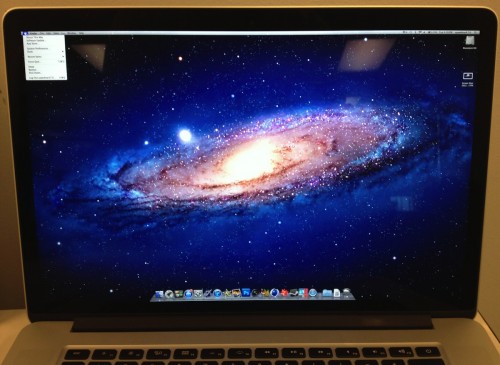 Retina MacBook Pro running at resolution of 2880x1800 pixels
Although Apple's new MacBook Pro offer Retina display with a resolution of 2880x1800 pixels, the display options don't allow users to run their operating systems at full resolution. The extra pixels serve to display more details on a canvas with previous resolution of 1440x900 pixels. However users, who want to display their systems at resolutions higher than 1440x900 pixels, can do this, as System Preferences provides several options ranging up to resolution of 1920x1200 pixels.

Leave a comment, read comments [3]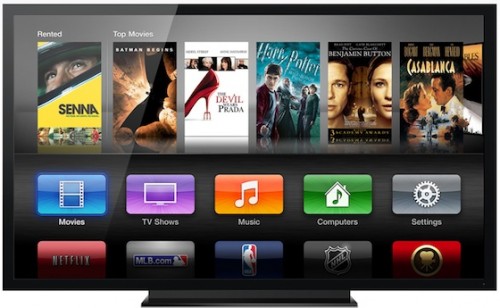 In a new research note, Brian White, Topeka Capital Markets's analyst, points to a report from Chinese site 21cbh.com saying that Foxconn/Hon Hai planned to order LCD television panels from Sharp in 3Q 2012 instead of the 4Q 2012, which fuels speculation that the panels are intended for a forthcoming Apple TV set that could be launched for holiday shopping season. Earlier this year Sharp and Foxconn announced a partnership to develop LCD technology and observers have considered this step to be closely related to Apple TV set.

Leave a comment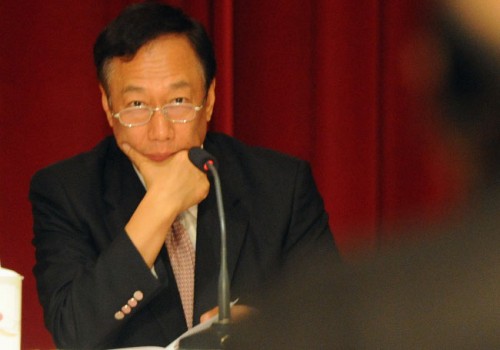 Chief Executive Officer Terry Gou of Foxconn told its stockholders during the annual meeting on Monday to disregard Samsung's recently-released Galaxy S III smartphone and wait for the upcoming iPhone 5 instead, mentioning a number of strategies that will allow the company to "beat" Samsung within the next three to five years.

Leave a comment

Various manufacturers claim that Apple is planning to reduce its 30-pin dock connector, first introduced in 2003 in the third-generation iPod, to a 19-pin port. The new connector could be reportedly implemented in the next-generation iPhone set for launch this fall, according to multiply rumors.

Leave a comment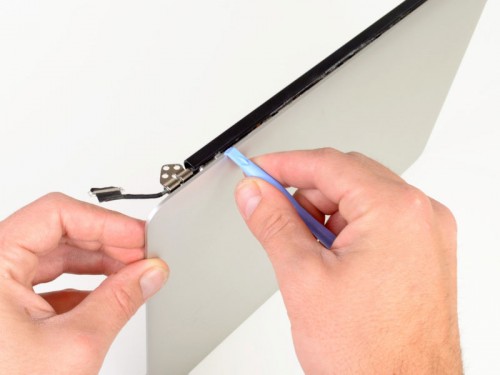 The repair company iFixit carefully took apart the new MacBook Pro's Retina display. The company called the high-resolution screen an "engineering marvel." Moreover, the design of the screen doesn't include front glass that allows the screen to be thinner than its predecessor.

Leave a comment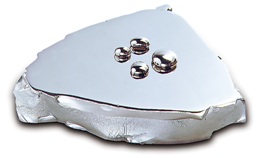 Apple and Liquidmetal Technologies announced that they have extended their agreement for an additional two years. This agreement provides Apple with a full license to all of Liquidmetal's intellectual property.

Leave a comment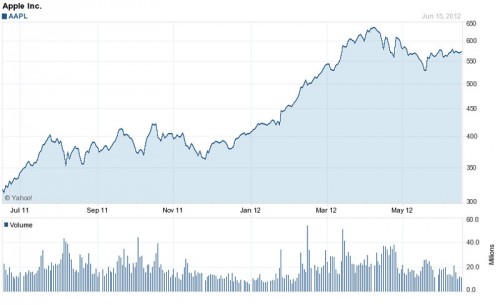 The Wall Street analyst suggests that Apple could generate the highest annual net income of any publicly traded company in history this year.
As of Monday morning, Apple's market cap was at about $545 billion. Some Wall Street analyst have noted a rather interesting trend amongthe largest companies. Companies that exceed $500 billion in market capitalization have trouble growing much beyond that point.  The analysts are concerned that a similar scenario could happen with Apple.

Leave a comment

Apple has posted a new ad about the new retina display iPad. The video is called 'Do It All'.
Whatever you do on iPad, do it all more beautifully than ever with the stunning Retina display.

Leave a comment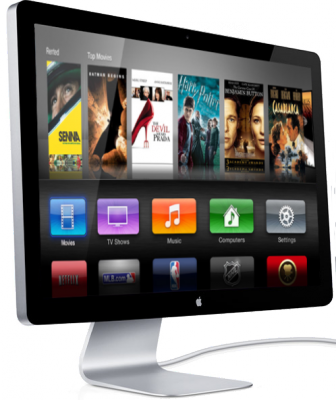 Foxconn Chairman Terry Gou revealed at his company's annual meeting on Monday that the company is now in talks with Sharp to buy more their shares. Foxconn is Apple's primary manufacturing partner, responsible for assembling devices like the iPhone, iPad and Macs. And Sharp is already a major display supplier for Apple, including Retina displays for the new iPad. That is why it's not surprisingly that these rumors once again revive speculation that their alliance could play a key role in Apple's rumored television set.

Leave a comment