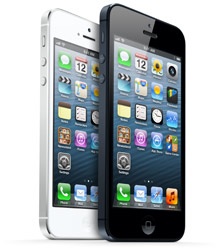 DigiTimes reports that the components for the next generation iPhone will be shipped at the end of may, and the new Apple's smartphone may appear somewhere in the third quarter. This confirms other reports that iPhones will be released in June or July.

Leave a comment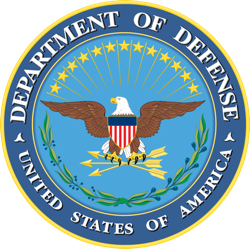 According to Electronista, The United States Department of Defense will order more than 650000 iOS devices.

Leave a comment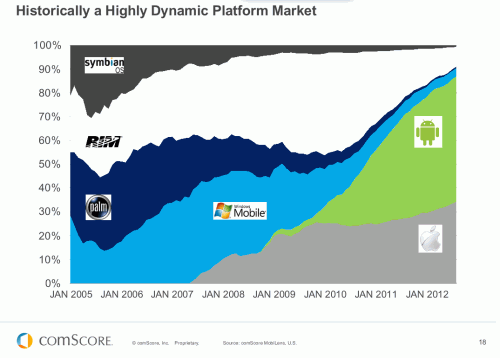 Check out these charts that visualize the rise and fall of key players in the smartphone market since 2005. The data is from comScore's 2013 Mobile Future in Focus whitepaper.
While Android and iOS might appear poised to lock up the smartphone market for good, it is worth looking at the history of the smartphone market to understand just how quickly fortunes can change. In 2005, the market was dominated by Palm, Symbian and BlackBerry. However, by the following year all three had ceded control to Microsoft as the new market share leader. 2008-2010 saw BlackBerry stage a comeback to assume the #1 position before eventually giving way to the upstart Android platform in 2011. The only key player in the current smartphone market never to have owned the market share lead, interestingly enough, is iOS.

Leave a comment

Designer Mohamed Kerroudj has posted a new iOS 7 lock screen concept video. Take a look below:

Leave a comment

Saurik reports that about 18 million devices were counted by Cydia in the last six weeks, between untethered jailbreak release and iOS 6.1.3 which blocks this jailbreak. According to Forbes:
In the six weeks since evasi0n was released, however, close to 18 million devices have already been jailbroken, according to data from Jay Freeman, the administrator of the Cydia app store for jailbroken devices. He says he's counted 18.2 million unique devices running iOS 6 visiting Cydia, including 13.8 million iPhones, 3.4 million iPads, and 1.1 million iPod Touches. Those numbers vastly exceed previous jailbreaks such as Jailbreakme 3, a popular hacking tool for iOS released in the summer of 2011 that was used on around 2 million devices, according to a count at the time by creator Nicholas Allegra.

Leave a comment

Apple recently released iOS 6.1.3 which fixed a lock screen vulnerability; however, it turns out there is yet another one to be fixed.
As demonstrated in the video below, it's possible to get access to the Contacts app and then other areas of the phone including photos by using Voice Dial then ejecting the SIM card.
Sorry, iOS 6.1.3 has a new security flaw, but can be avoided easily. You should disable the "Voice Dial" option if you want to be safe.
Take a look...

Leave a comment


According to The Wall Street Journal, patent holding company Intertrust has filed a lawsuit against Apple, alleging that Cupertino-based company infringes on 15 of its patents. Intertrust licenses and invents technologies for digital rights management and currently holds more than 150 patents.

Leave a comment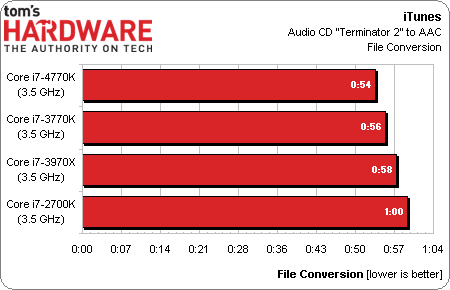 Tom's Hardware published results of a detailed performance test of a Core i7 Haswell processor, which suggest that it will offer 7-13% performance increase over equivalent Ivy Bridge chips – a similar increase experienced with the transition from Sandy Bridge to Ivy Bridge.

Leave a comment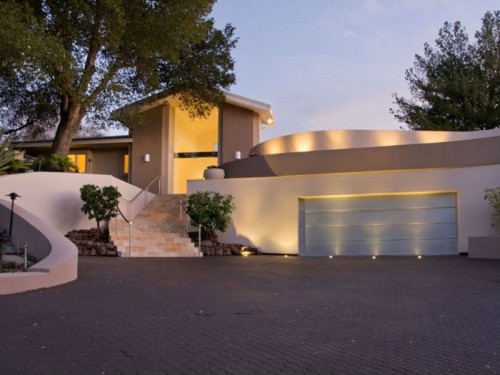 The value of the House Steve Wozniak reaches 4.5 million dollars on the market. The 7500 square foot house is located in the mountains of Los Gatos. The original house was built by Wozniak in 1986, but no longer belongs to him.

Leave a comment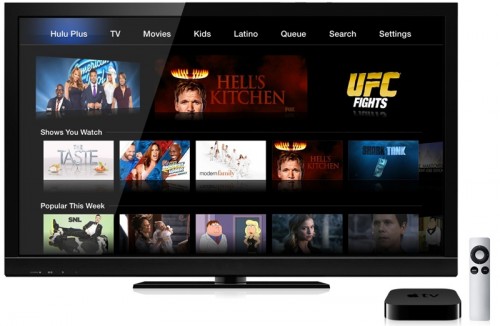 Along with updating the iOS 6.1.3, Apple also updated the Apple TV to version 5.2.1. The software contains a number of fixes and redesigned Hulu app.

Leave a comment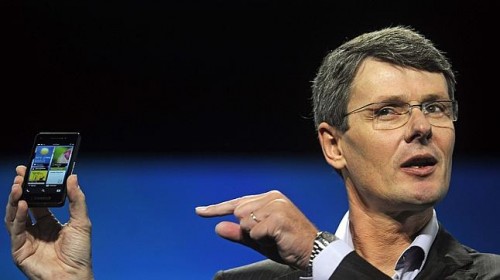 In an interview in The Australian Financial Review (via AllThingsD), Thorsten Haynes, Blackberry CEO characterizes the iOS user interface as outdated, arguing that the popularity of the iPhone may be reduced due to the lack of innovation.

Leave a comment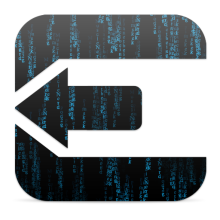 Apple has acknowledged the evad3rs for discovery of four of the six security issues fixed in iOS 6.1.3, notes MuscleNerd.
Apple gives hat tip to @evad3rs for 4 of the 6 security fixes in 6.1.3 http://is.gd/nfspim
dyld
Available for: iPhone 3GS and later, iPod touch (4th generation) and later, iPad 2 and later
Impact: A local user may be able to execute unsigned code
Description: A state management issue existed in the handling of Mach-O executable files with overlapping segments. This issue was addressed by refusing to load an executable with overlapping segments.
CVE-ID : CVE-2013-0977 : evad3rs

Leave a comment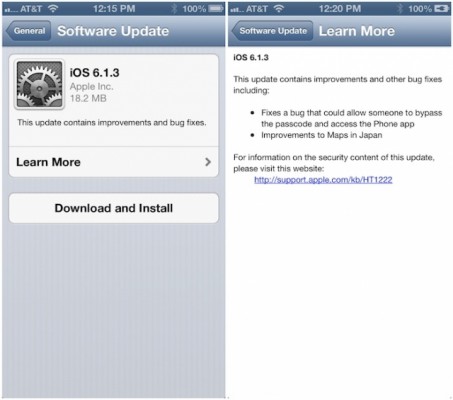 Apple released iOS 6.1.3 which fixes a lock screen passcode bug and brings improvements to Maps in Japan. It also disables Evasi0n jailbreak.
iOS 6.1.3:
This update contains improvements and other bug fixes including:
● Fixes a bug that could allow someone to bypass the passcode and access the Phone app
● Improvements to Maps in Japan

For information on the security content of this update please visit this website:
http://support.apple.com/kb/HT1222
You can update in iTunes or directly on your iDevice. If you use jailbreak or unlock, do not update! iOS 6.1.3 is not jailbreakable.

Leave a comment, read comments [2]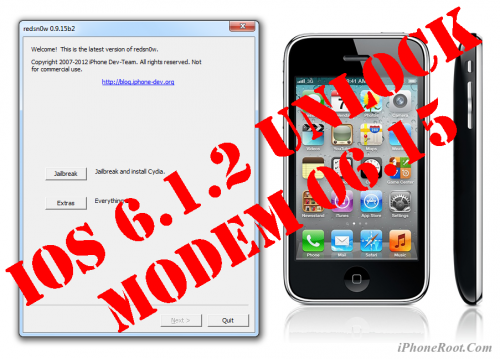 This is step-by-step instructions on how to update your iPhone 3GS modem to version 06.15 on iOS 6.0 - iOS 6.1.2. We will use RedSn0w 0.9.15 for Windows.

Leave a comment, read comments [24]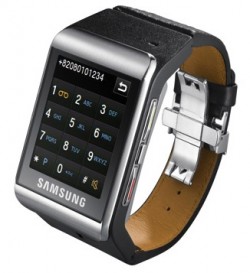 As Bloomberg reports, Samsung has confirmed rumors from last month that it is working on its own smart watch. Given the rumors that Apple is preparing to release its "iWatch" device as soon as this year, it seems that the two rivals will again compete head-to-head in this emerging market segment.

Leave a comment