French site Nowhereelse.fr posted leaked schematics for the upcoming fifth generation iPad. Now we know new width, height, and thickness.
As you can see in the photos below the thickness is expressly stated as 7.9mm. Unfortunately, the other photo is less clear; however, Nowhereelse compared it to previous schematic plans for the iPad and calculated a width of 178.5mm and a height of 232mm. That's a reduction of 1.5mm in thickness, 9.3 mm in length, and 7.3mm in width.

Leave a comment

WeiPhone leaked a new photo that shows rear shells allegedly for the low cost iPhone in Yellow, Red, and Green. Business Insider notes that bright colored shells match well with Apple's new bright colored icon scheme in iOS 7.
Take a look: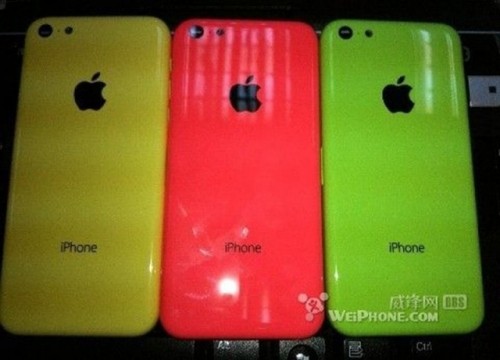 Leave a comment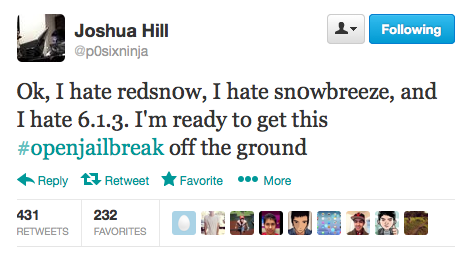 Hacker p0sixninja (Joshua Hill) tweeted that he plans to create OpenJailbreak, a new repository of open source jailbreak components on Twitter earlier today.
Ok, I hate redsn0w, I hate sn0wbreeze, and I hate 6.1.3. I'm ready to get this #openjailbreak off the ground
Elaborating further he told:
Essentially it's going to be a repository of open source jailbreak components that I created over the years. So much of my code has been hacked up and incorporated into other projects, it's becoming very fragmented. There's no central repository to maintain all this code, to allow other developers to submit patches or help layout a roadmap for what new features and abilities will be added in the future.

Leave a comment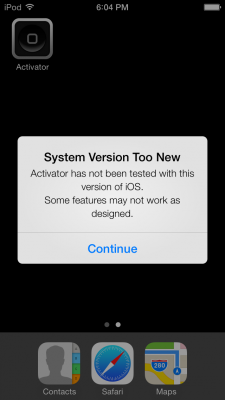 iOS 7 has been jailbroken. Popular iOS developer Ryan Petrich has posted a screenshot which appears to show Activator running on iOS 7.
Earlier today Petrich tweeted saying, "System version too new?". Alongside the tweet was the picture below. The picture shows the Springboard of an iPod touch with an Activator icon and a UIAlert window which reads:
System Version Too New
Activator has not been tested to work with this version of iOS. Some features may not work as designed.
Notably, this alert does not seem to be a UIAlert that could be generated from within a sandboxed application, suggesting that device may be jailbroken.

Leave a comment

Apple has added new AirDrop functionality to iOS7, a desperately needed function that allows users to share files easily between devices. AirDrop requires both Bluetooth and Wi-Fi to be enabled, it doesn't require you to be connected to a Wi-Fi network. This allows for true peer-to-peer sharing via Bluetooth.

Leave a comment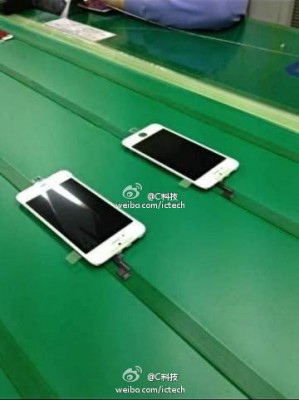 Gforgames published a new leaked photo that has allegedly shows the front panel of the iPhone 5S on the assembly line.
Gforgames notes that the device pictured in the photo is a match for a previously leaked one from a different source. This suggests that they are indeed real and that the iPhone 5S may have moved into production.

Leave a comment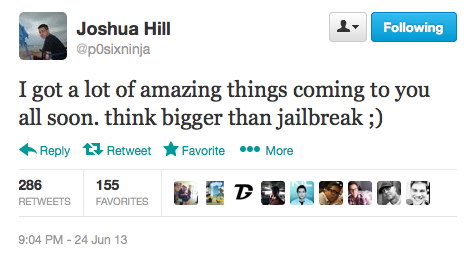 Well known iPhone hacker p0sixninja has teased the upcoming release of some 'amazing things' on Twitter that are bigger than a jailbreak.
Last night he tweeted:
I got a lot of amazing things coming to you all soon. think bigger than jailbreak
In March, p0sixninja revealed that he had found the exploits necessary to release a new jailbreak; however, as expected, he decided to hold those back for iOS 7 or iOS 7.1.

Leave a comment

In iOS 7 beta 2, Apple has added new photo detecters that can detect certain facial expressions like blinking and smiling. In iOS 5 and iOS 6 the APIs provided basic facial recognition, and soon after Apple implemented face detection in the stock Camera app.
So in the future, when Apple implements new functionality in Camera app, users might get notification if the taken photo has some blinking.


Leave a comment

iClarified published a massive screenshot gallery of iOS 7 beta 2 running on the iPad.
Apple released iOS 7 Beta 2 couple days ago which brought support for the iPad mini, iPad 2, iPad 3, and iPad 4.
Take a look:

Leave a comment

9to5mac posted a video demonstrating new Siri voices in iOS 7 beta 2.
Side by Side comparison of Siri on iOS 7 and iOS 6! Featuring the male and female voices of Apple's digital assistant, Siri!

Leave a comment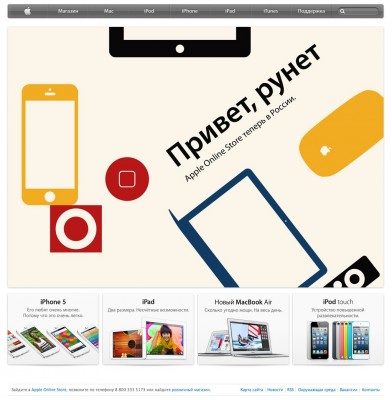 Apple today launched its online store in Russia. The move had been expected for quite some time. Reports from last year revealed that the Apple had registered a new company in Russia with intentions to launch direct sales in the country.
In order to expand into Russian territory, Apple as registered a company called Apple Rus and assigned Vitaly Morozk, the company's local legal advisor as its director general. It is alleged that Apple executives travelled to Moscow in 2011 to find premises for an Apple store but did not find anything suitable. Apple opened the iTunes Store online in 2009.
It's unclear when or whether the company intends to open any physical Apple Retail Stores in the country.

Leave a comment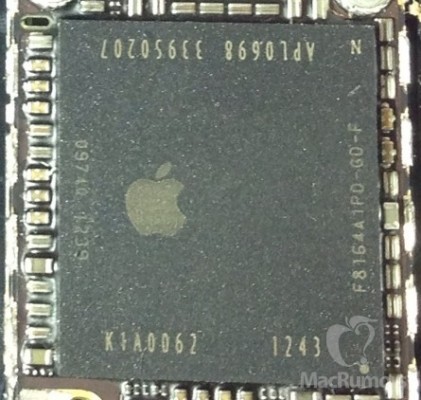 New photos allegedly of the iPhone 5S clearly shows it's internal components, a dual-LED flash, and possibly a new A7 chip, reports MacRumors. The site received the photos below as follow up to photos previously posted which showed the interior and rear exterior of the upcoming device.
As seen in one photo, the chip carries an Apple model number of APL0698, suggesting that this is indeed intended to be branded as an A7 chip rather than a modification on the A6 chip found in the iPhone 5. The original A6 chip carried a model number of APL0598, with the A6X found in the fourth-generation iPad carrying an APL5598 model number, demonstrating how Apple varies the first digit for members of a given A-series family and increments the second digit when transitioning to a new family.
Other features noticeable include 1GB of Elpida DRAM, a dual-LED flash, and a main chip identifier of K1A0062. Previous chips had a number that started with N. It's suggested that perhaps this chip was produced by TSMC instead of Samsung.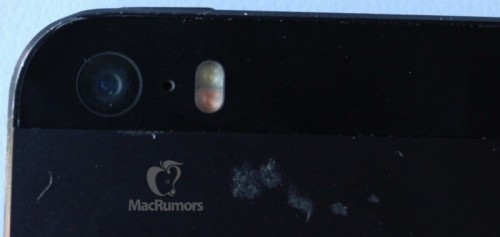 MacRumors was also able to determine that the device was assembled in December 2012 making it a very early prototype.
Apple is expected to release the iPhone 5S this fall.
Take a look at the photos below for more details!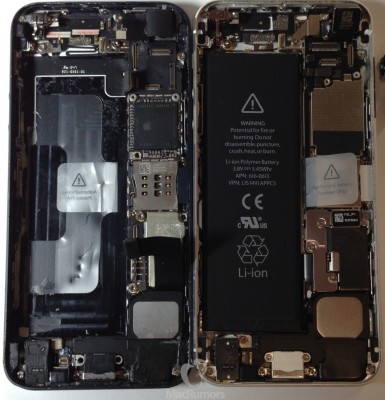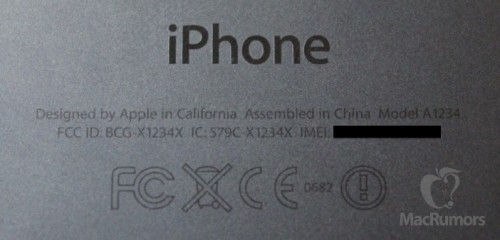 Leave a comment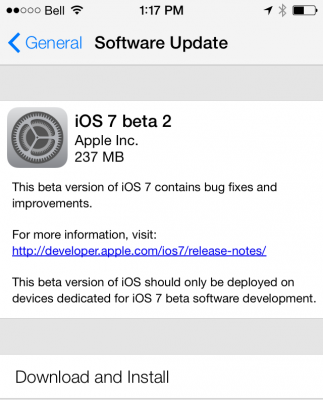 Apple released new firmware iOS 7 Beta 2 for developers.
It is available for the following devices: iPhone 5, iPhone 4S, iPhone 4, iPod touch 5G, iPad Mini, iPad 2, iPad 3, iPad 4.
Developers can download the beta from here. Everybody else can download using the links below.

Leave a comment, read comments [6]

New renderings of the low cost iPhone based on recently leaked schematics have been posted online by AppleInsider.com.
On the left side, the volume controls are pill shaped, like the iPod touch, rather than circular, like the iPhone 5. The back corners of the device are also curved, bearing a resemblance to Apple's iPod classic. Aside from those tweaks, the anticipated handset is unmistakably an iPhone, featuring the standard home button and a 4-inch display. The leaked design is slightly thicker than an iPhone 5, and is expected to have a plastic back panel to keep costs down.
Here are the renderings: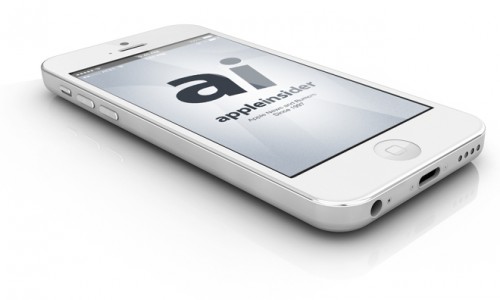 Leave a comment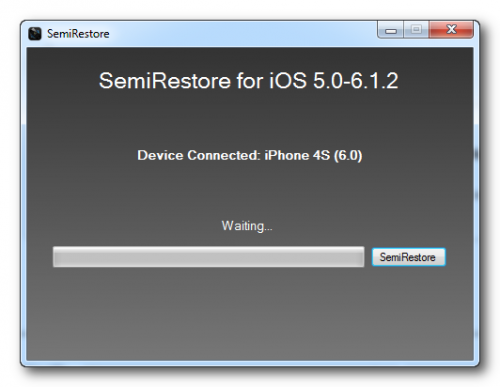 Semi-Restore is a new solution for iPhone, iPad, and iPod touch users who want to wipe their device clean without losing their jailbreak.
Created by CoolStar, the process will restore your device running iOS 5.0 through 6.1.2 to near stock condition. It's performed using a simple one click app that is available to download for Mac, Windows, and Ubuntu.

Leave a comment