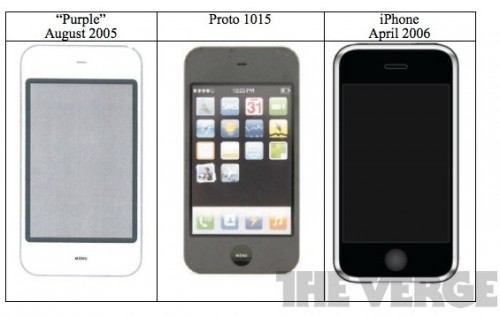 AllThingsD has now put together a gallery of dozens of images of the early iPhone and iPad prototype designs from the court documents revealed during the ongoing lawsuit between Apple and Samsung.
Among the many filings on Saturday was a document with dozens of sketches and prototypes for both the iPhone and iPad. Some had already been included in earlier filings, but Saturday's collection was particularly extensive.

Leave a comment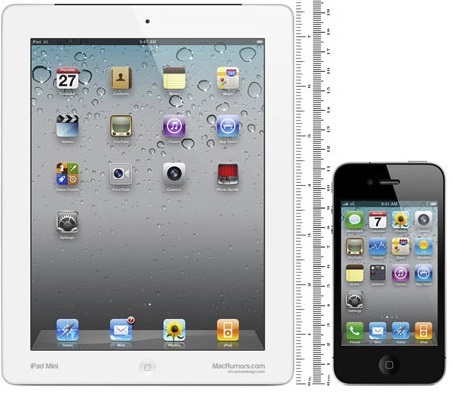 iLounge says that Apple will be ready to ship the new iPhone by mid-September and could launch the device during the third week of the month. Apple is also going to introduce a pair of official cases for the new iPhone, including one that is similar to the current bumper and a second that would have a "major impact" on accessory makers. As for the iPod touch and iPod nano, iLounge believes that a new iPod touch will have a 4-inch display and will be making an appearance at the same event as the new iPhone.

Leave a comment


Mountain Lion launched on the Mac App Store last Wednesday as a $19.99 upgrade from Lion or Snow Leopard has been downloaded more than 3 million times in its first four days, the company announced on Monday.

Leave a comment

iMore reports that the next-generation iPhone, which is frequently referred to as the "iPhone 5", new iPod nano, and all new 7.85" iPad mini are expected to be announced on September 12th.

Leave a comment

Following the publication of several high-resolution photos of claimed enclosure and several internal components for the upcoming iPhone 5, Japanese blog Macotakara published a hands-on video of these parts. The video provides a glimpse of how the future iPhone would look in a hand.

Leave a comment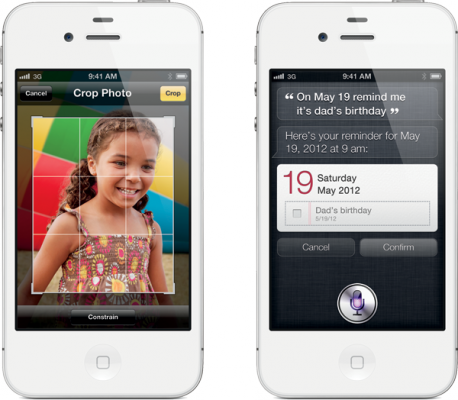 Another finding discovered in the course of Apple's ongoing lawsuit with Samsung has revealed that the carrier-subsidized iPhone has margins north of 50 percent, nearly twice as high as the iPad. For iPhones sold between April of 2010 and March of 2012, Apple's gross margins were between 49 and 58 percent, and for iPads - between 23 and 32 percent.

Leave a comment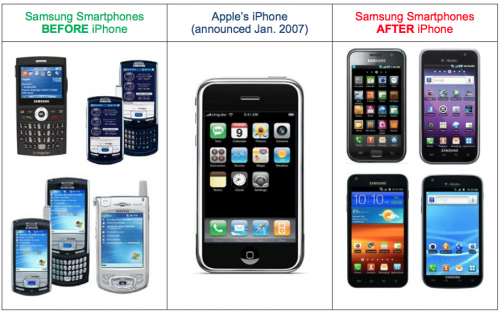 In the legal fight between Apple and Samsung, Best Buy told that it was processing Galaxy Tab returns from unhappy customers who thought they were getting an iPad. To prove its words, Best Buy submitted to the court the emails, internal memos and other evidence documents.

Leave a comment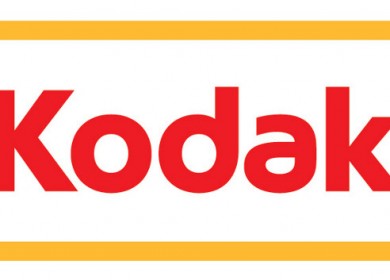 Apple and Google again competing against each other in bidding for a large collection of patents owned by a camera giant Kodak. The Wall Street Journal reports that two separate groups have formed in order to bid for the collection of patents owned by a Kodak that is currently in bankruptcy.
Microsoft, Apple and patent-aggregation company Intellectual Ventures have teamed up, while Samsung, LG, Google, RPC Corp and HTC have formed a second consortium.

Leave a comment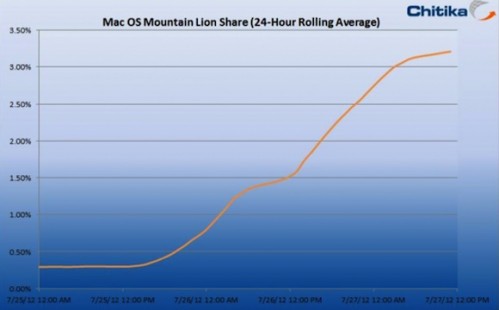 The analytics firm Chitika reports that just over 48 hours after launch, OS X Mountain Lion is already accounting for over 3% of web traffic coming from the Mac platform.
"Moreover, based on Apple's June 2012 announcement that there are currently 66 million Mac users in the wild, we can infer that 2.11 million Mac users downloaded OS X Mountain Lion in the past 48 hours," Chitika said. "Using this figure, if we assume that 90 percent of these users paid to upgrade, OS X Mountain Lion generated $38 million in revenue for Apple in the past 48 hours."

Leave a comment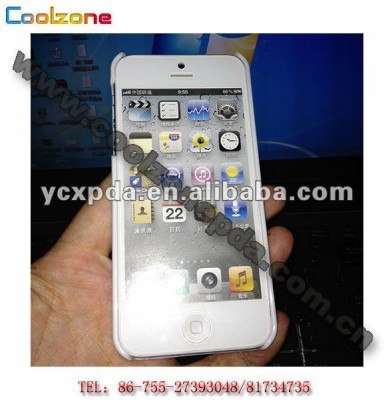 Gizmodo has recently discovered a product page from case manufacturer Shenzhen Coolzone Technology, showing what looks to be an iPhone 5 in their product shots. It looks like the white 3D prototype with its new 19-pin dock port.

Leave a comment


Reuters reports that Apple has reportedly reached a deal to purchase AuthenTec, a security company best known for creating fingerprint sensors, for $356 million. The acquisition agreement was approved with unanimous consent by AuthenTec's board this week, according to Bezinga. The deal is not yet finalized because it requires approval from the majority of outstanding shares of the company's common stock, among other final steps.

Leave a comment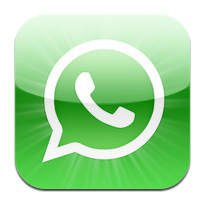 The popular messaging app, WhatsApp, has been made free for a limited time only. Grab it while you can, before it goes to the normal $0.99 price.
WhatsApp Messenger is a cross-platform smartphone messenger currently available for iPhone and other smartphones. The application utilizes push notifications to instantly get messages from friends, colleagues and family. Switch from SMS to exchange messages, pictures, audio notes and video messages with WhatsApp users at no cost. All features are included without the need for extra in-application purchases.

Leave a comment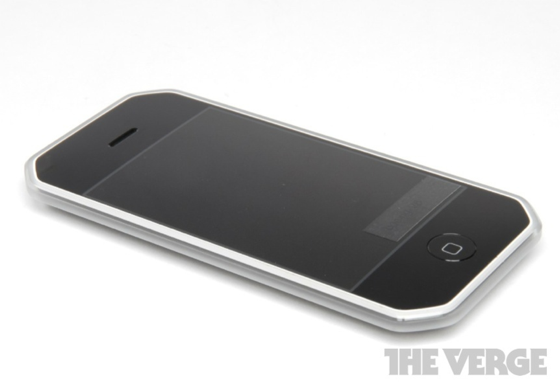 Today The Verge reported that Apple vs. Samsung court documents revealed a number of images of early iPad and iPhone prototypes.
Among the prototypes are Sony-inspired iPhone design, an eight-sided iPhone design with diagonal corners and a prototype with the same aluminum-based design as the iPod Mini. The Verge reports:

Leave a comment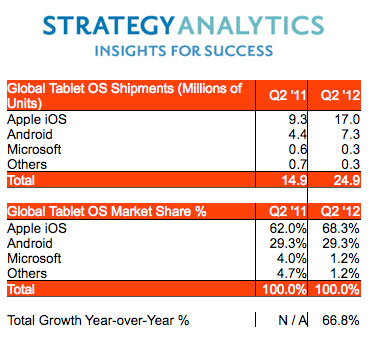 Apple announced that 17 million iPads were sold during the second calendar quarter of 2012. A research firm Strategy Analytics claims that Apple captured 68.3% of the global tablet market comparing with 62% in the year-ago quarter. That is the company's highest share in nearly two years.
Apple shipped a robust 17.0 million iPads worldwide and maintained its strong market leadership with 68 percent share during the second quarter of 2012. Apple continued to shrug off the much-hyped threat from Android and the iPad's global tablet share is at its highest level since Q3 2010. [...]

Leave a comment


With the yesterday's Mountain Lion launch, Apple updated its iWork productivity suite, as well as iPhoto, iMovie and Aperture. Updates for Pages, Numbers, and Keynote include support of the high-resolution Retina display on the next-generation MacBook Pro.
New features in Pages 4.2, Numbers 2.2, and Keynote 5.2 according to Apple, are:

Leave a comment