According to the latest report from a research firm Mixpanel, the iOS 10 adoption rate has reached 48.16%. Even though the latest firmware version has overtaken iOS 9 as the operating system installed on most active devices, 47.79% of users still utilize the previous version on their devices.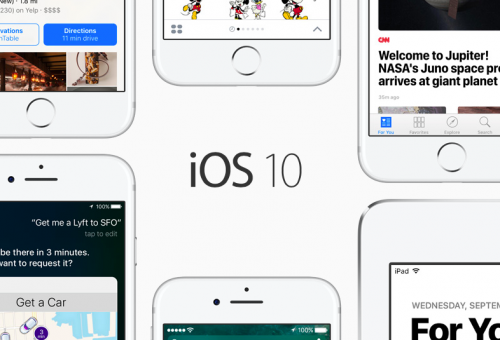 Leave a comment

Apple is already developing the hardware for the next-generation iPhone that may be called the iPhone 8. The report suggesting that the new device is currently being created in Israel has been shared by Business Insider.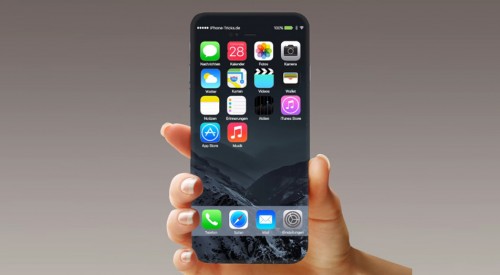 Leave a comment

Apple may release an updated MacBook Pro next month. The company is actively working on macOS Sierra 10.12.1, which means it is getting things ready for the release of the all-new MacBook Pro with faster processor, new OLED panel instead of function keys, and the Touch ID fingerprint sensor.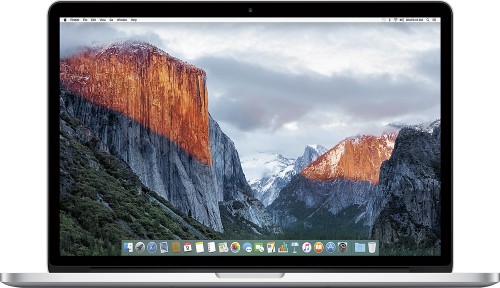 Leave a comment

According to the latest report shared by image quality specialists from DxO, the camera embedded in the iPhone 7 is better than the one the iPhone 6s and iPhone 6s Plus have. The iPhone 7 scored 86 points, whereas the 6s and 6s Plus managed to get 82 and 84 points respectively.

Leave a comment

Apple has released the second beta of macOS Sierra 10.12.1 to developers for testing. The update contains numerous bug fixes along with security, stability, and performance enhancements for all compatible Mac computers. The build number of today's update is 16B2333a.
The macOS Sierra 10.12.1 update improves the stability, compatibility, and security of your Mac.
If you have a compatible Mac and a developer account, you can download and install the latest beta right now. You can get additional information about the update on Apple's website for developers.
It is currently unknown what new features Apple has added to macOS Sierra 10.12.1. The release date remains unknown as well. Stay tuned for more updates on the issue.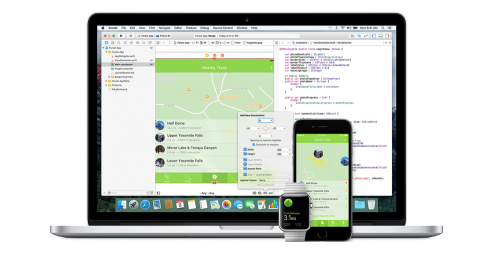 Leave a comment

A new image that shows something similar to the new Pixel smartphone from Google appeared on the Internet on Monday. If legitimate, it shows how the new flagship device and potential iPhone rival may look like.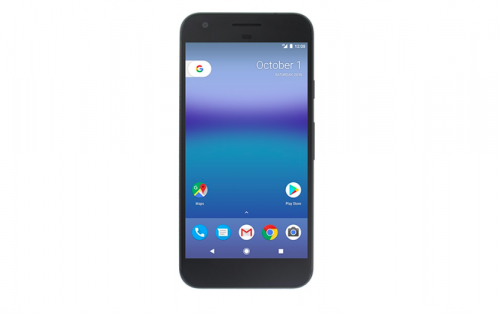 Leave a comment

According to the latest post on Apple's investor news webpage, the company will officially announce its financial results in the fourth fiscal quarter of 2016 on October 27th. The conference call and the earnings report will, among other things, help us understand whether the start of iPhone 7 and iPhone 7 Plus sales in the USA and other countries was successful and whether the demand for these devices is strong.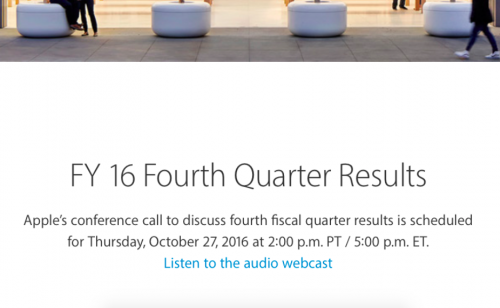 Leave a comment

According to the latest report from people familiar with the matter, Apple is currently working on expanding the health and fitness-tracking functionality of watchOS on the Apple Watch. In particular, the company is developing a new sleep and heart rate monitoring apps for the wearable device. Apart from that, Apple wants to substantially improve the functionality of HealthKit and the Health app. The company reportedly plans to make the HealthKit platform a "tool that improves diagnoses"; this includes engaging professional doctors and sharing the patients' data with them.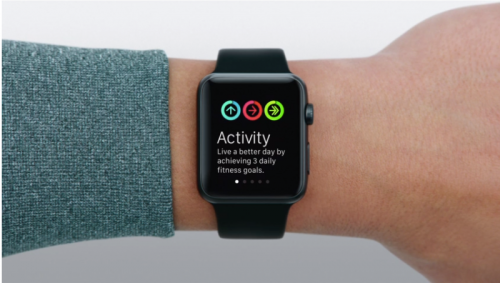 Leave a comment

It is Sunday today, which means it is high time I told you about the most popular posts of the last couple of days.
Most of the articles this week are connected with the new iPhone 7 and iPhone 7 Plus, new versions of iOS 10 and macOS Sierra as well as jailbreak and security flaws of the latest firmware version.


Leave a comment

A new security flaw in iOS 10 has been recently found by a firm called Elcomsoft. According to the researchers, the flaw makes it easier to access encrypted iOS 10 backups made using iTunes as the backup process ignores some security checks that were present in iOS 9 and older versions of Apple's operating system.


Leave a comment

As you know, earlier this month, Apple unveiled a new lineup of its smartwatch called the Apple Watch. Below you can watch an unboxing video shot by Appleinsider showing the premium ceramic Apple Watch Edition in beautiful white color.
The Apple Watch Series 2 smartwatches are equipped with powerful dual-core S2 chip, GPS, better display and a number of other improvement. They are water-resistant and use watchOS 3 as an operating system.
What do you think about the short unboxing video? Do you think the Apple Watch Series 2 is a huge improvement over the first-generation? Leave your comments below.

Leave a comment

The 4.7-inch iPhone 7 and 5.5-inch iPhone 7 Plus went on sale in a number of new countries on Friday. Even though the prices for the handsets are higher than those in the USA, the demand for new handsets is incredibly strong.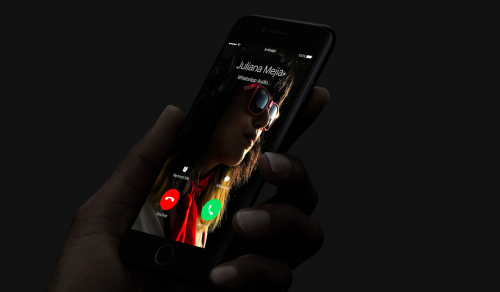 Leave a comment

Apple has released iOS 10.0.2 with a number of bug fixes to users worldwide. In particular, the update resolves an issue with headphone audio controls not working, Photos app quitting when enabling iCloud Photo Library, and some app extensions not turning on. iOS 10.0.2 is recommended for all users of compatible iPhones, iPads, and iPod touch units.

Leave a comment

According to the latest report from Bloomberg, Apple has begun testing first prototypes of the rumored Amazon Echo and Google Home competitor. The mysterious device reportedly features an advanced microphone and speaker system for Siri. It can be used to control different smart home appliances and, on top of that, help with things like looking for information on the Internet, listening to music, making purchases etc. Unlike all modern gadgets, the device will utilize voice commands to interact with users and perform its tasks. Moreover, there may be some other sensors, like those used for facial recognition and movement detection.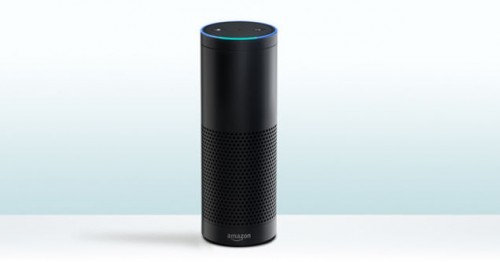 Leave a comment

Apple has released first betas of macOS Sierra 10.12.1 and iOS 10.1 to public testers. Both software versions contain several bug fixes and minor improvements aimed at making macOS and iOS more stable and efficient. The latter one also features a new Portrait camera mode for the iPhone 7 Plus. Apple has seeded new public betas one day after the release of the developer builds.
If you have a compatible device and an account of the public software tester, you can download, install, and test macOS Sierra 10.12.1 and iOS 10.1 right now. However, if you expect to see new features or any other major changes, there's no need to do this. Apple hasn't yet included anything particularly interesting to the updates.
Stay tuned for more news on macOS Sierra and iOS 10.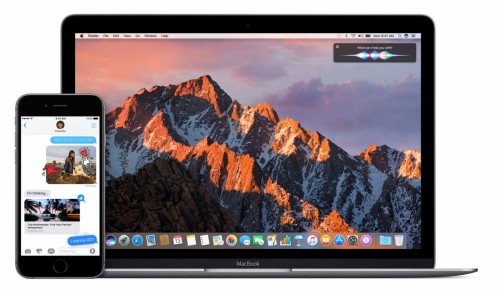 Leave a comment