China Surpasses U.S. In Terms Of Android And iOS Activations For The First Time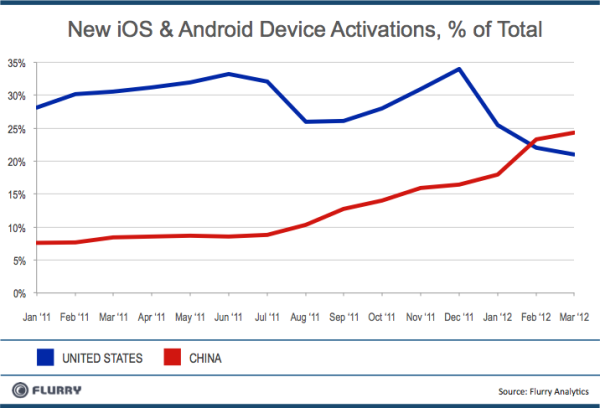 Mobile analytics company Flurry reports that China has surpassed U.S. for the first time in activations of new Android and iOS devices.
"February, Flurry calculated that China surpassed the United States in monthly new iOS and Android device activations for the first time in history. China is now the world's fastest growing smart device market".
Apple has made efforts to increase its presence in China. The company even added several China-specific features in its future Mountain Lion release.
In addition to increase in activations, China has become the fastest growing market in app usage measured by growth in app sessions. While the average session growth in top 100 countries is about 200%, China has showed 1126% growth rate, driven by a huge population actively adopting apps.
This growth helped the country become the second largest app market worldwide behind the U.S. in terms of new Android and iOS app downloads.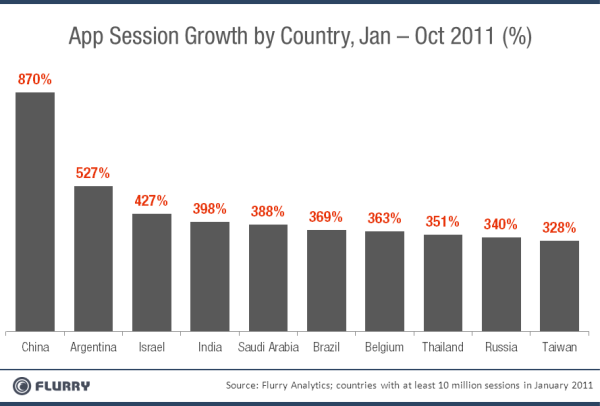 Leave a comment